Pipe racking system steel
A tried and tested racking system with endless possibilities.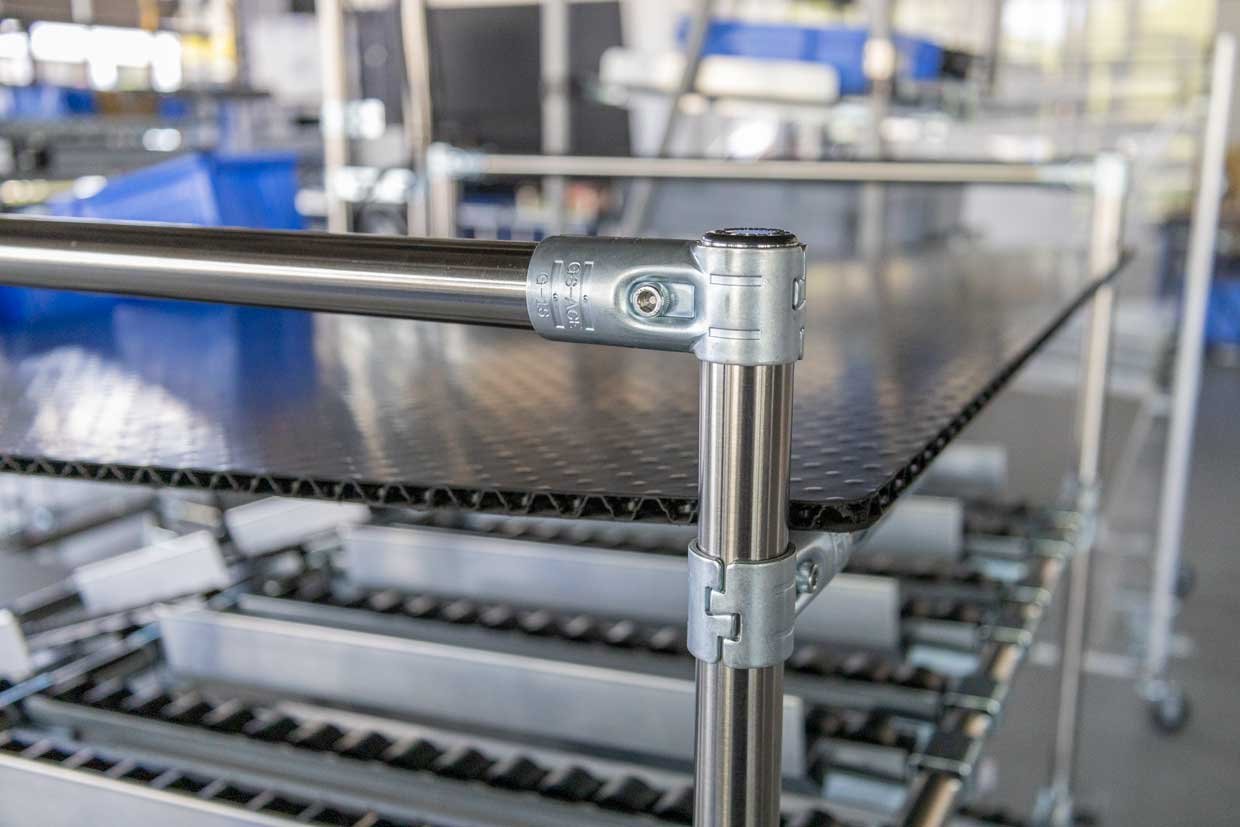 Modular. Simple. Stable.
With our modular steel pipe racking system you can easily and quickly create work and operating equipment for your individual production environment. It provides the perfect basis for building individual workplaces, racks, material trolleys and other lean solutions.

The pipe racking system and round pipe profile made of steel is suitable for all those who are looking for a simple, quick and economical way to implement their ideas. The system is used across all sectors to implement projects in the field of lean production.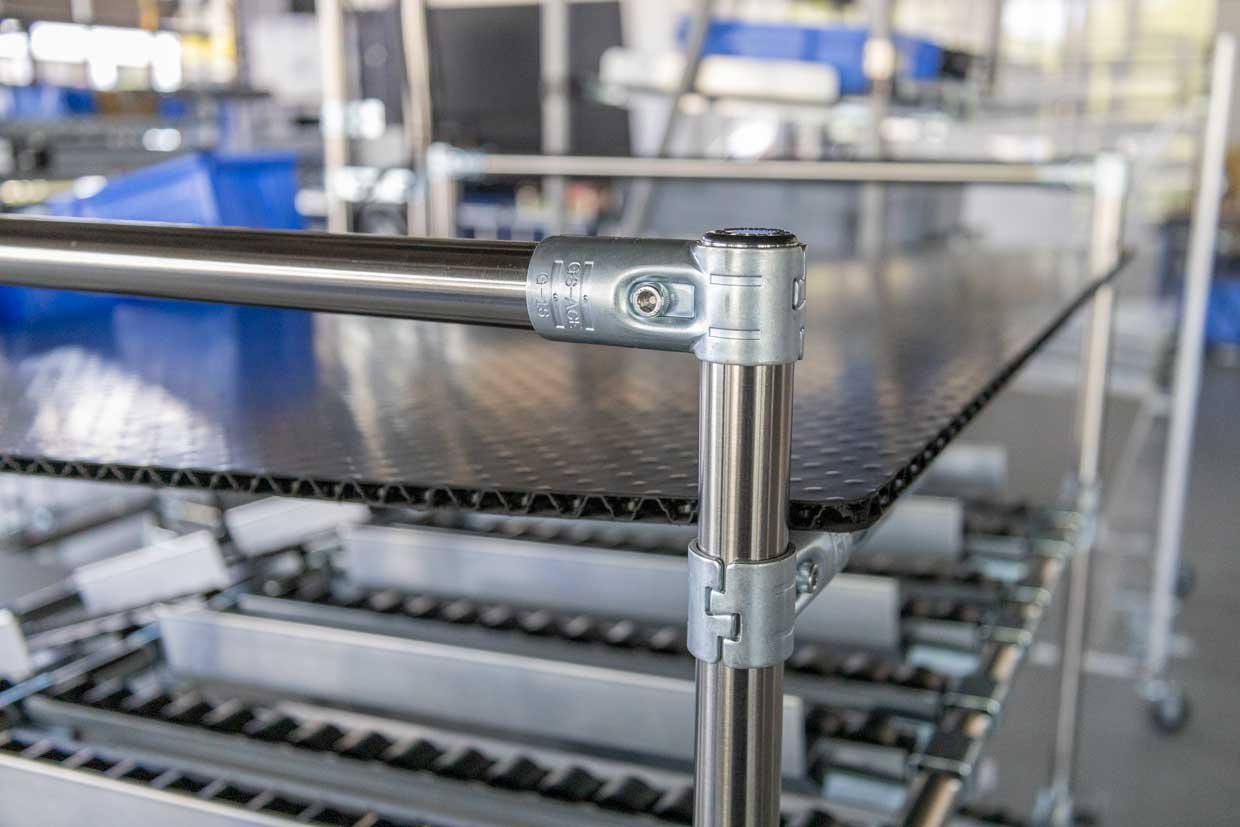 Steel pipes (Ø28 mm)
Our 28 mm steel pipes offer the highest flexibility and greatest possible stability at low cost for every application. The steel pipes are available in different variants (DP, ECCO and SUS), colours and inner diameters. Each pipe variant also comes in an electrically conductive version.

Thanks to the long-standing partnership with our supplier G.S. ACE, we offer industry-leading quality in addition to a wide range of products. Convince yourself!

Request sample box >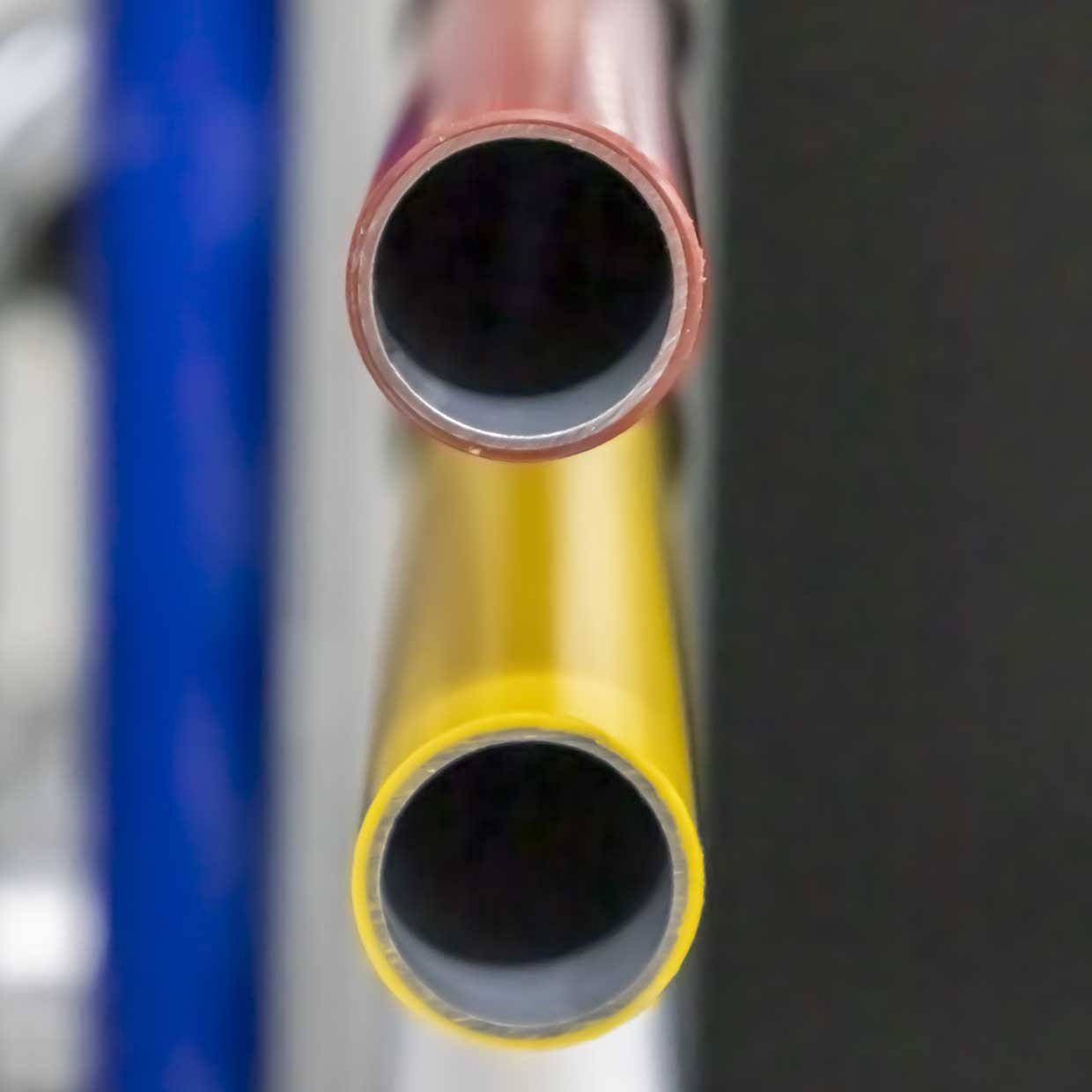 D-COAT pipes (Ø28 mm)
D-COAT steel pipes have a high-quality plastic coating with special corrosion protection. D-COAT tubes are available in many different colours - so you can individually adapt your operating equipment to your corporate identity or carry out colour coding (ex: red shelf = faulty goods / rejects).

D-COAT pipes can be connected easily, quickly and stably with the help of our steel joints (Ø28 mm).
Get an overview of our D-COAT pipes: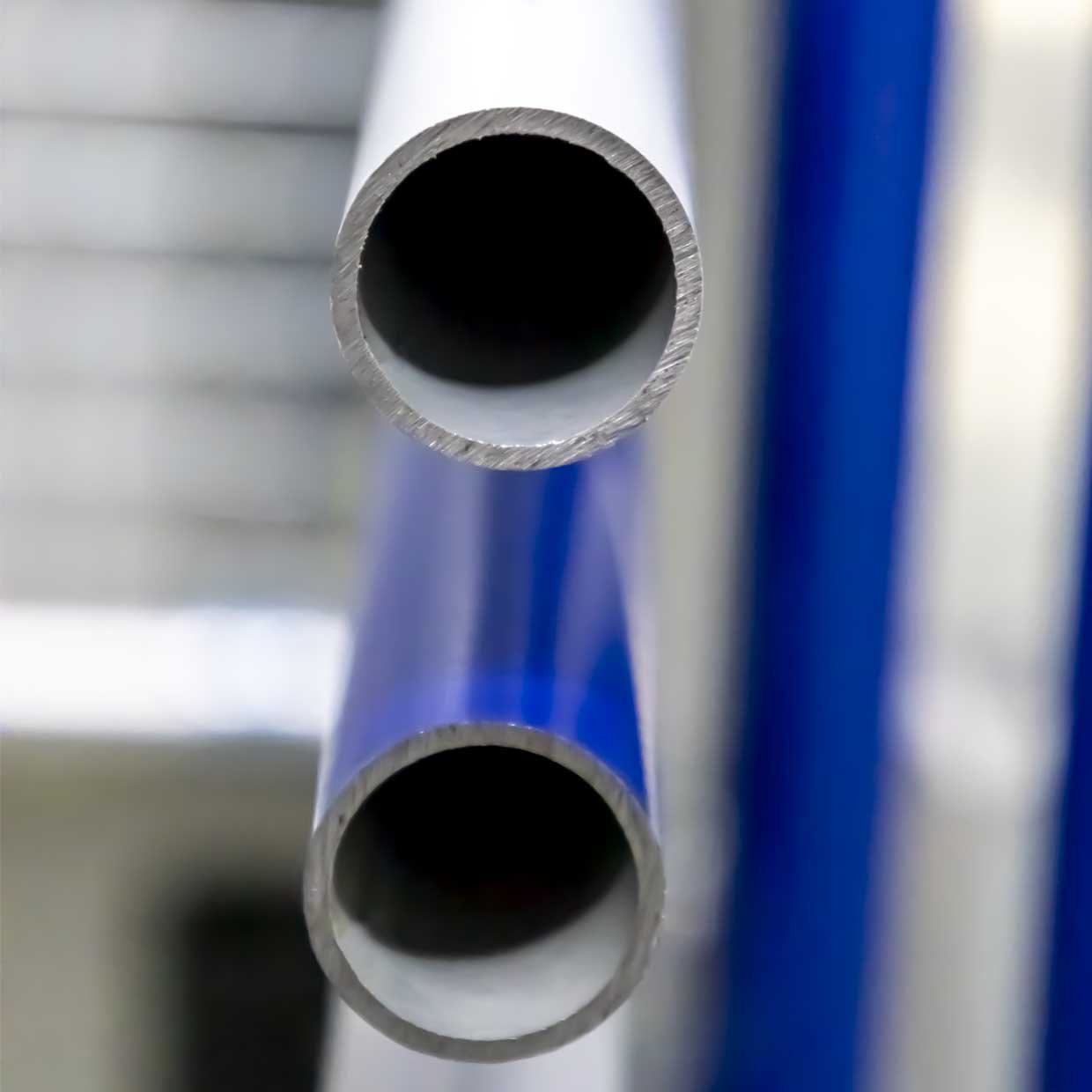 ECCO pipes (Ø28 mm)
ECCO" steel pipes have a high-quality and extremely scratch-resistant powder coating. ECCO pipes are available in several colours and are 100% reusable. They are environmentally friendly, sustainably recyclable and insensitive to UV radiation.

ECCO pipes can be connected easily, quickly and stably with the help of our steel joints (Ø28 mm).
Get an overview of our ECCO pipes: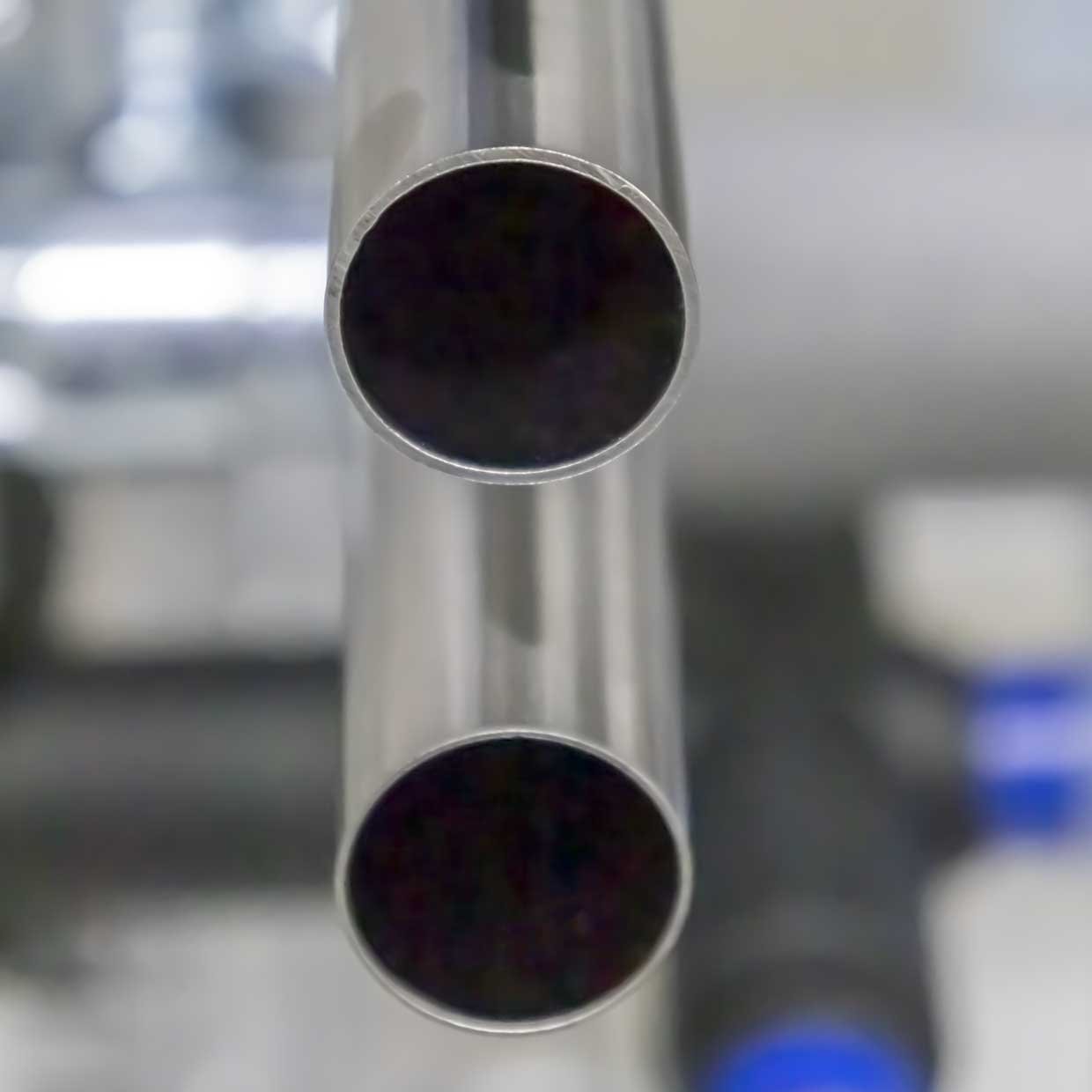 SUS pipes (Ø28 mm)
SUS steel pipes have a very smooth, stainless steel-like surface with good corrosion protection. Due to their hard and robust surface, they are 100% reusable and do not leave any marks due to the clamping of joints. They are also resistant to UV radiation and contact with other objects, e.g. metal.

SUS pipes can be connected easily, quickly and stably with the help of our steel joints (Ø28 mm).
Get an overview of our SUS pipes:

Pipe joints steel (Ø28 mm)
In order to obtain stable and powerful pipe constructions from individual pipes, we offer a system of steel pipe joints made of metal with a special grip profile. This allows very large pull-out and holding forces of over 80 kg to be achieved. From simple T-connections to corner or swivel joints, up to five pipes can be held simultaneously with just one joint.

Since all round steel pipes have the same outer diameter of 28 mm, our joints can be used almost universally and easily combined.

Our steel pipe joints (Ø28 mm) come in three versions: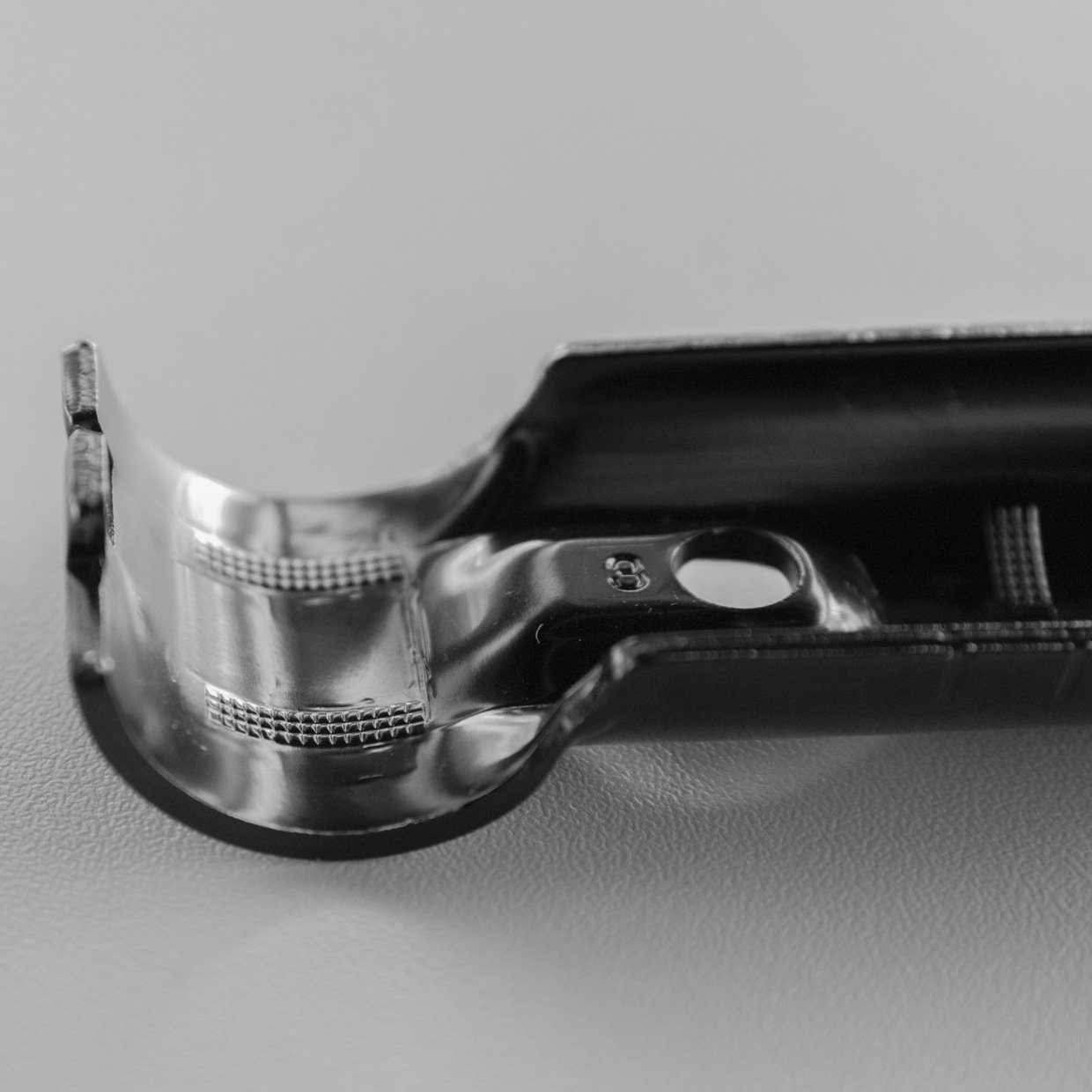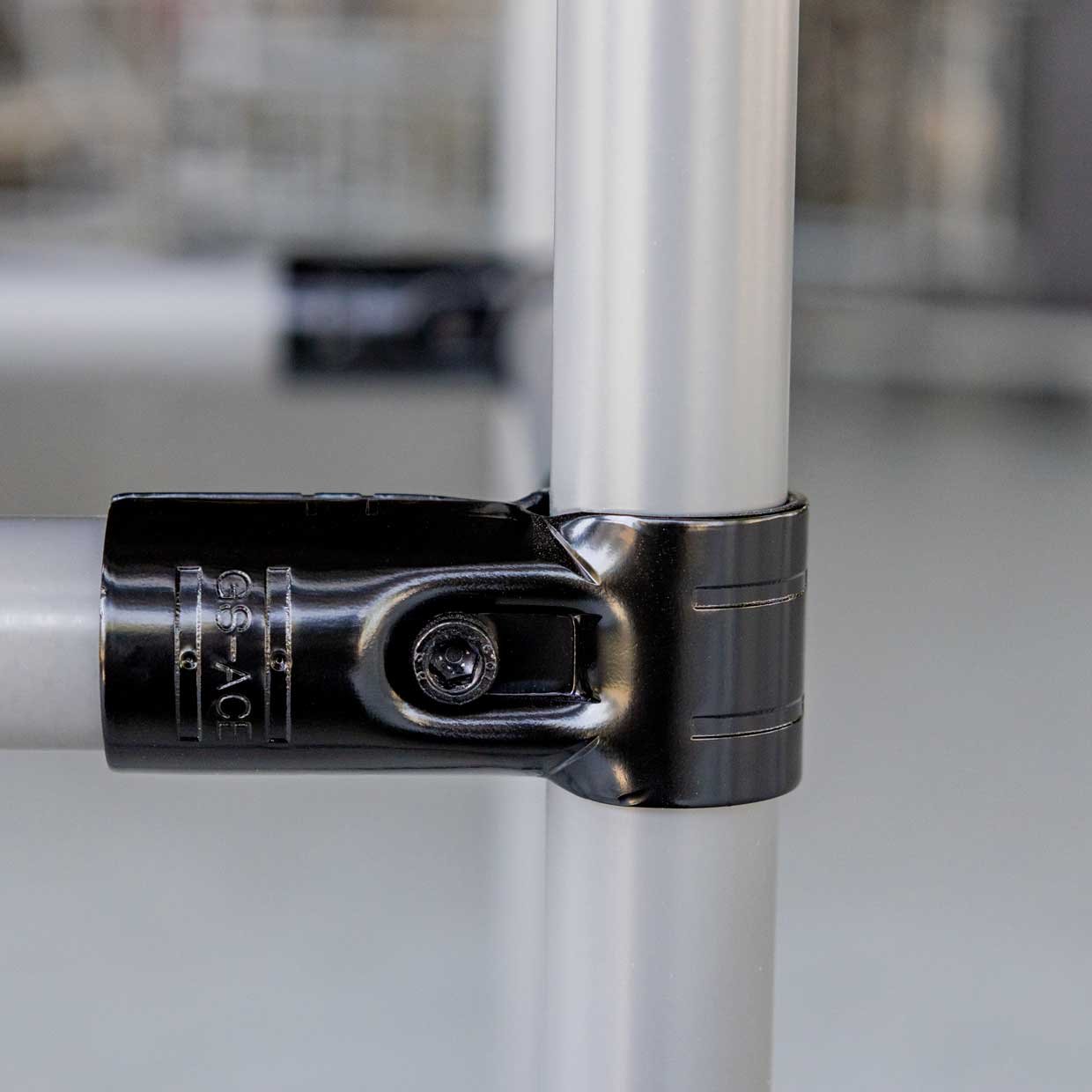 black powder coated
Steel pipe joints with a black powder coating offer the highest quality and match any pipe colour.
white galvanised

White galvanised steel pipe joints offer electrical conductivity and can thus be used for ESD projects.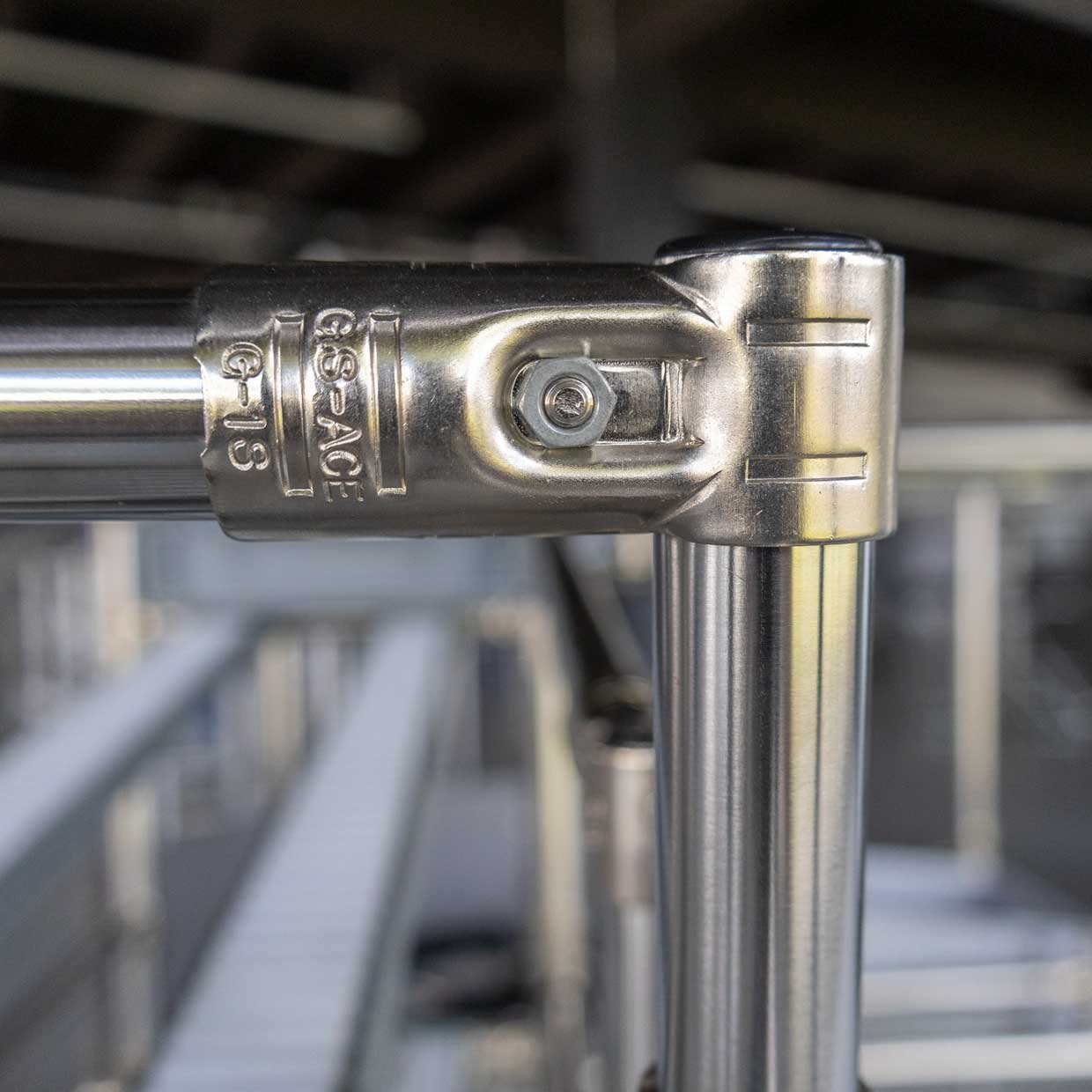 nickel plated

Nickel steel pipe joints have an attractive appearance due to their shine and can be used for ESD projects.
Add-on parts
Only with a wide range of add-on parts does our pipe racking system become a modern, modular construction kit for every application. Whether you want to move, illuminate or adjust the height of a workplace, for example, you can get everything you need for your individual lean solution from us.

For the steel pipe racking system, we also offer special add-on parts such as deflection joints, C-rails, cord rollers, stoppers, labelling signs and much more.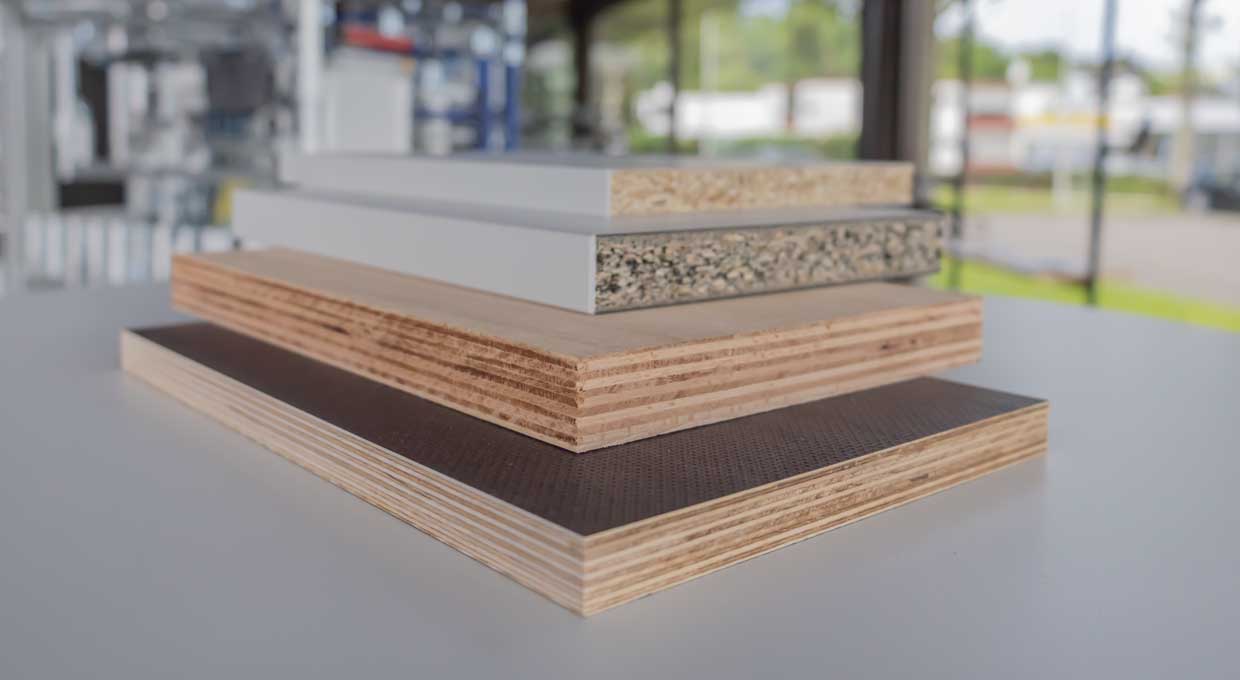 Use our lifting systems to equip your workplace systems (also retrofitted) with height adjustment.
more Information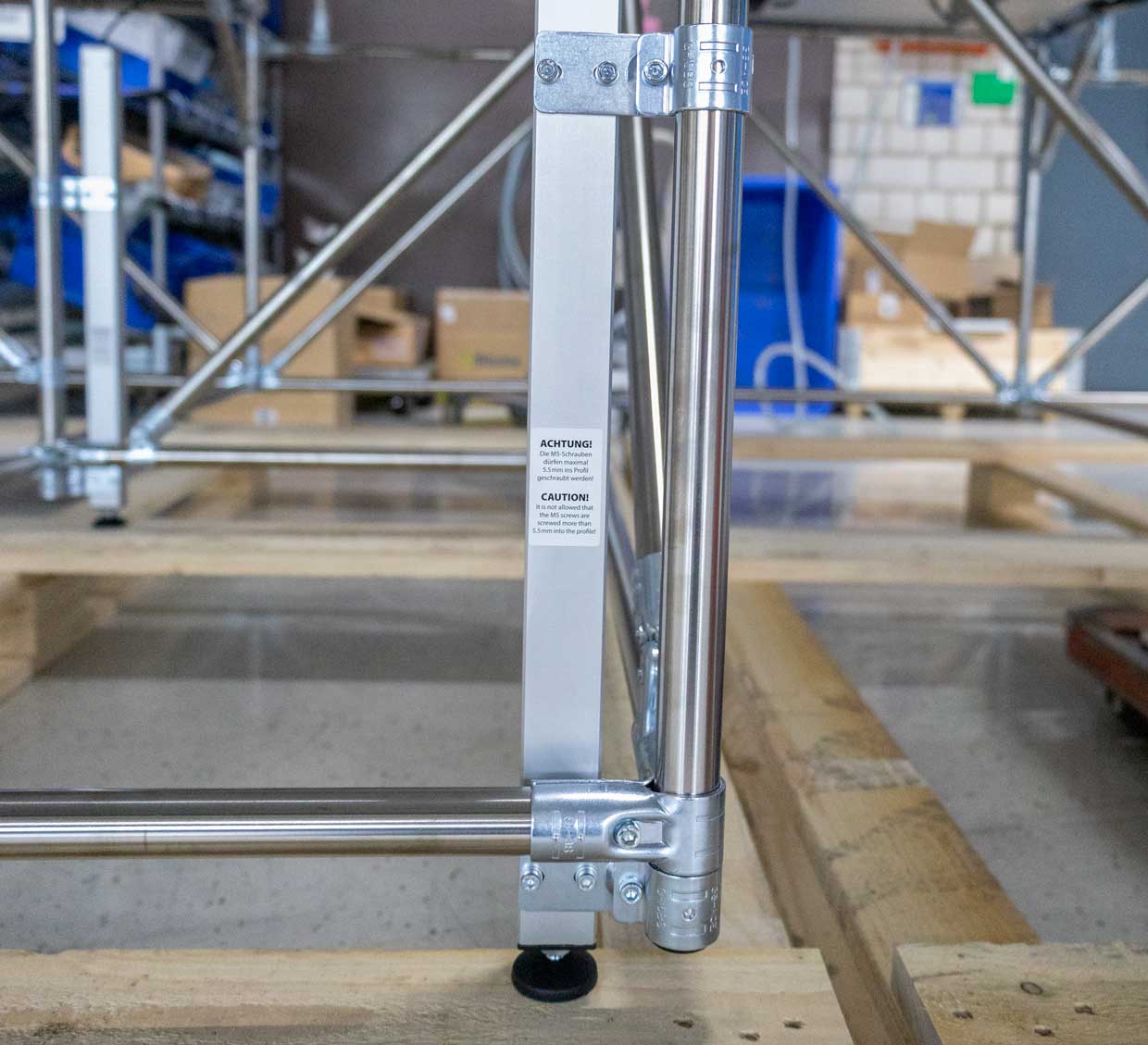 Use our BEEWATEC LED workplace lights for more ergonomics and healthy working.
more Information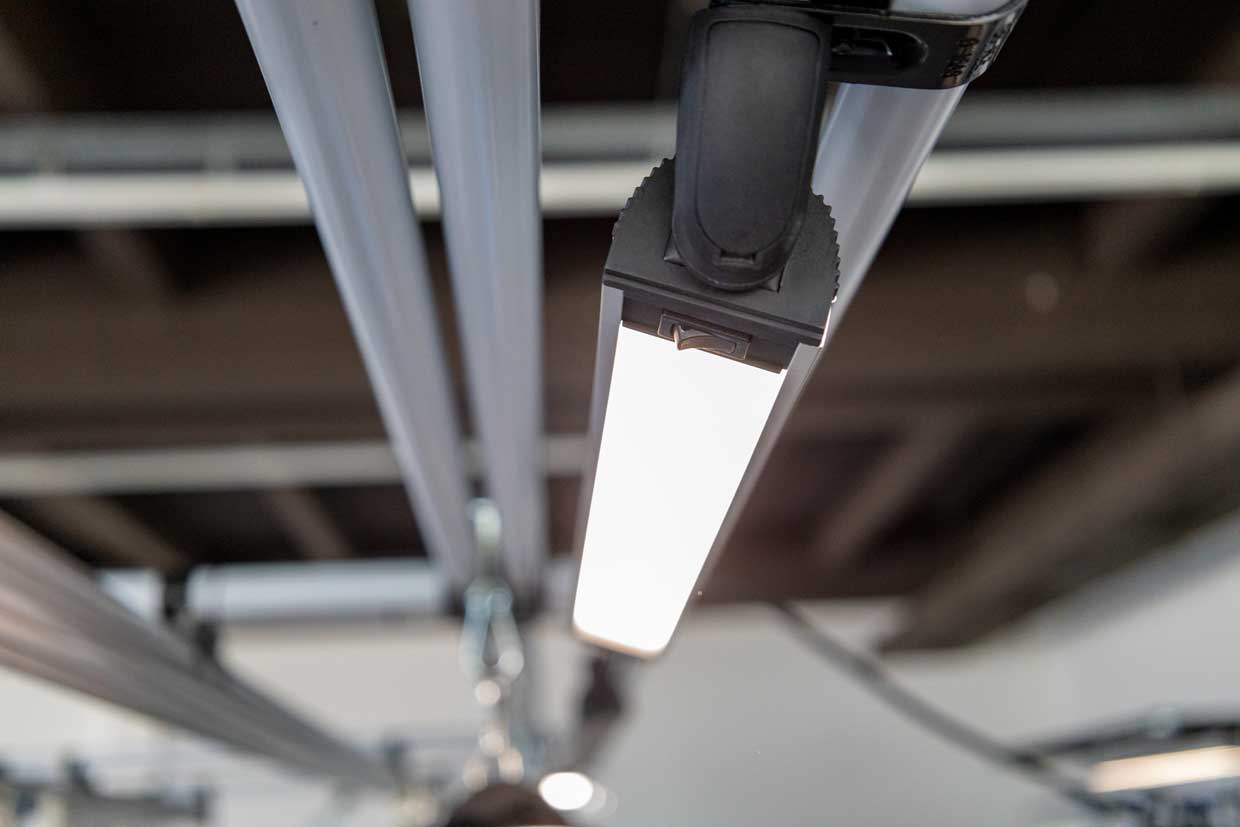 Use our roller tracks for your flow rack or conveyor line and to ensure the FIFO principle.
more Information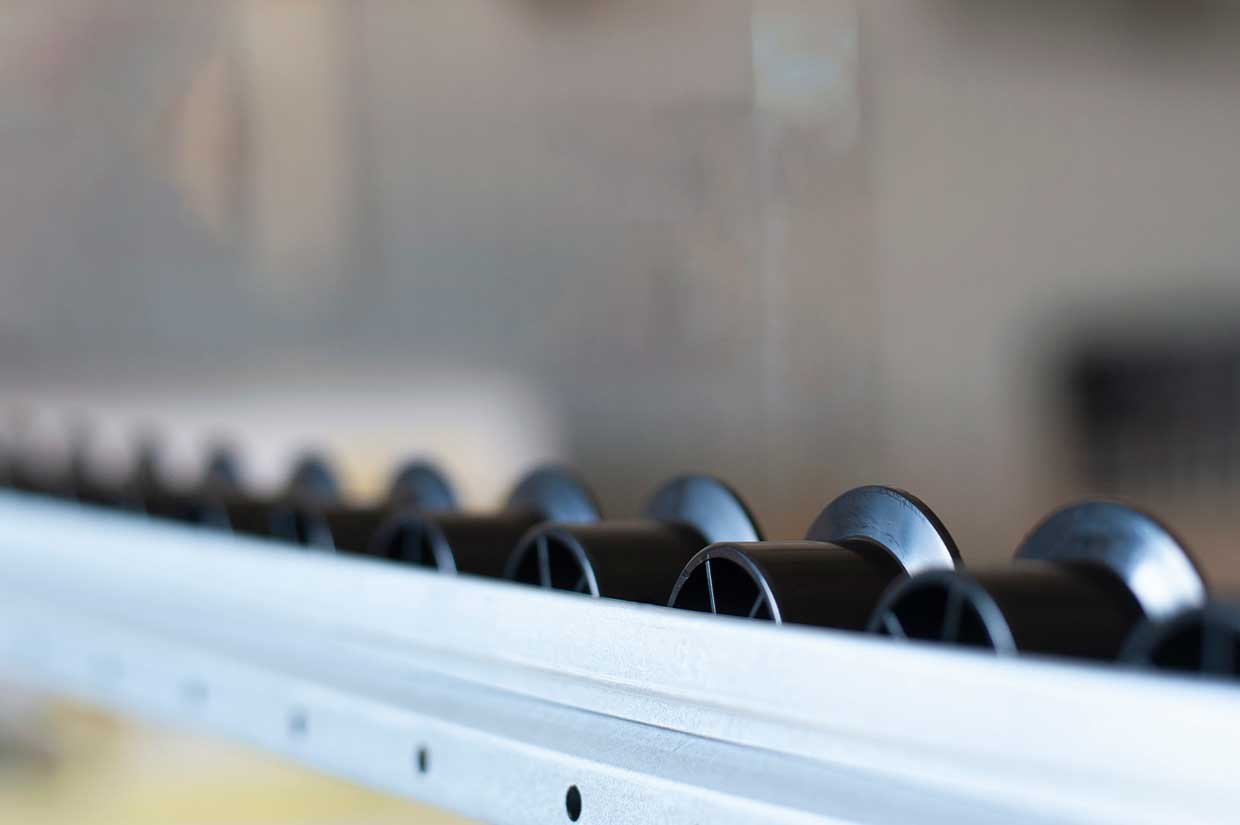 Installation supports and castors
Use our installation supports and castors to give your solution a secure and stable (and mobile) stand.
more Information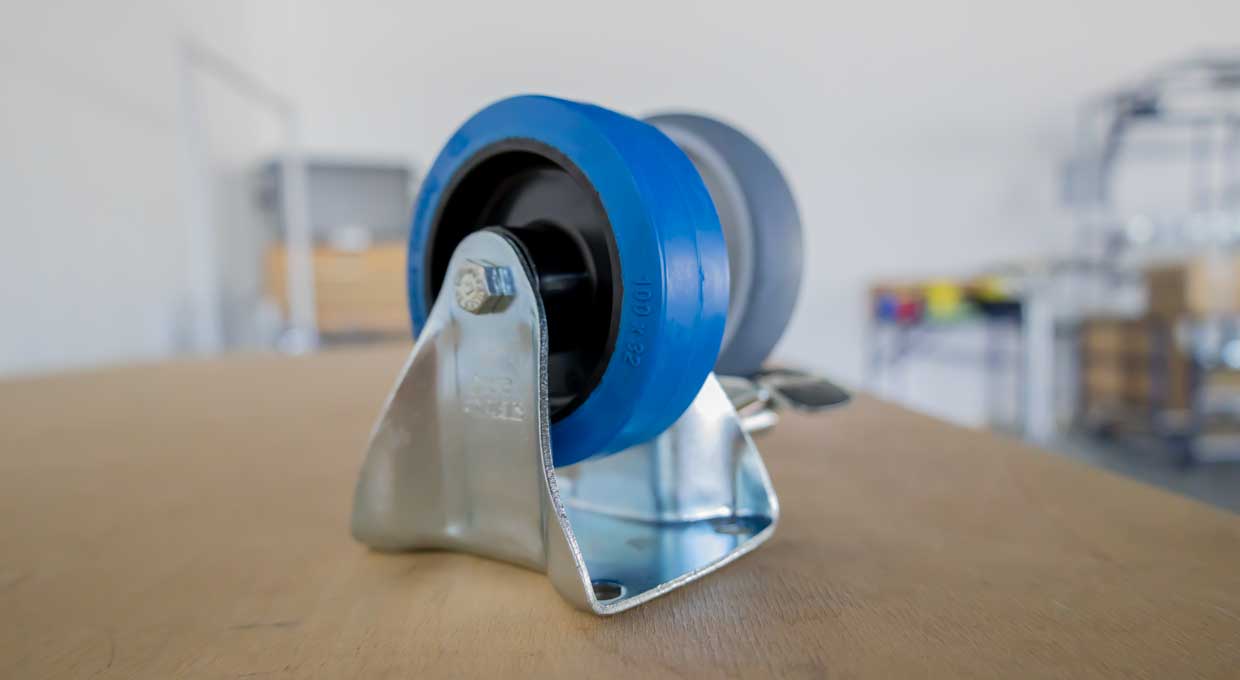 Accessories such as floor markings, perforated panels, workstation mats as well as open fronted storage boxes are the ideal accessories for your production.
more Information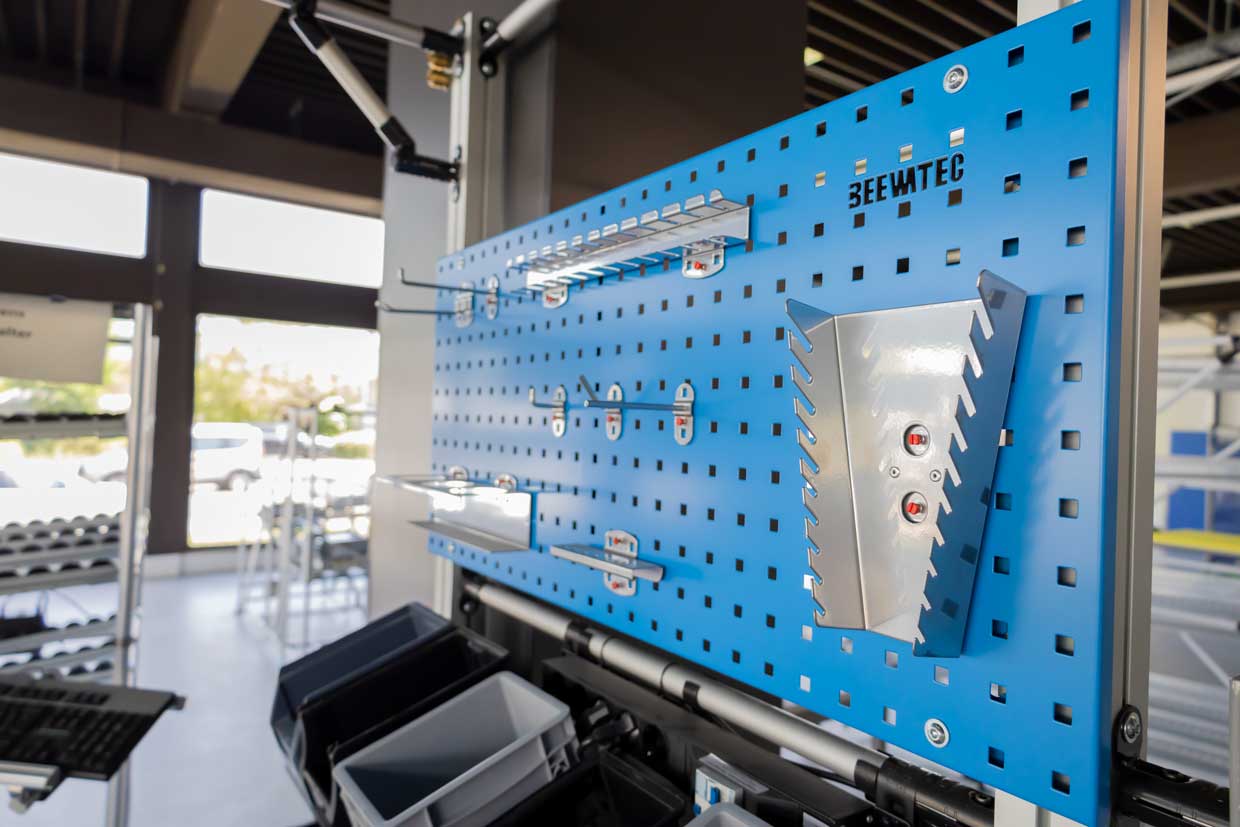 Convince yourself.
Get in touch with our products! Contact us via our form and hold our bestsellers in your hands in no time.

For a product-specific sample, further information or a personal visit from your contact person, you can also contact us directly.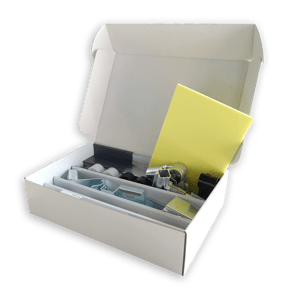 Contact us.
Contact us if you have any questions, want to learn more or start your project.
Fill out this form or contact your personal sales representative in your region
directly.