What are workplace systems?
Workplace systems form the basis for the vast majority of assembly for industrial use, packaging and testing activities in production. Industrial workstations can stand alone or combine entire processes and successive processing steps in the form of an assembly line.

By combining them with flow racks and provision racks, workplace systems made of pipe racking system provide the perfect workspace and ensure that there is no waiting time during assembly.

Different versions as sitting, standing or sitting/standing workstations:
Industrial workstations or benches for assembly
Standard work tables / benches
Heavy duty workstation / heavy duty workbench
Industrial Workbenches
Packing stations
Test and inspection workstations
Corner workstations
Mobile workstations
ESD workstations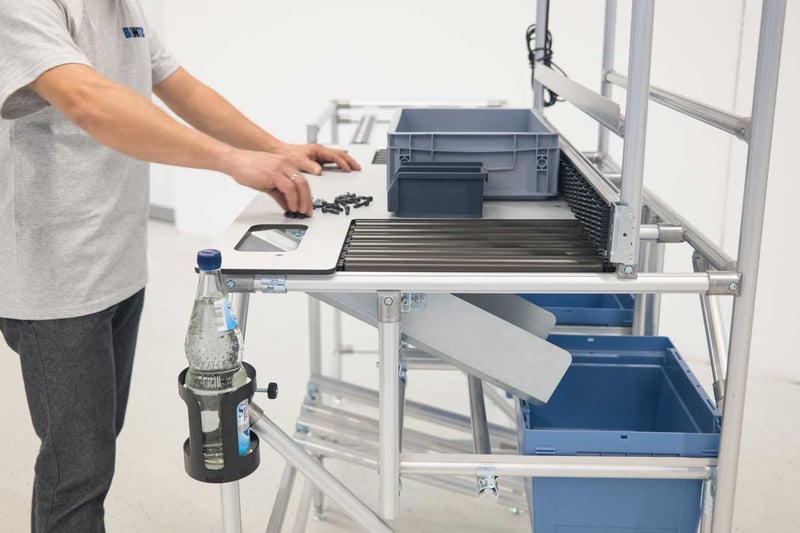 Good reasons for modular workplace systems
Thanks to our modular systems, it is possible to design ergonomic workstations, workbenches and working environments completely individually. Whether seated, standing or sit/stand workstations - you can increase the productivity of your company and implement the latest trends in lean production, while at the same time protecting the health of your employees.

The industrial workplace must adapt to the person, not the other way round. Aspects such as optimising individual gripping paths, height adjustability, or the right lighting for different activities (e.g. checking and testing) play an important role.
Industrial workstations from BeeWaTec
Assembly workstation (basic element)
The BeeWaTec bestseller (dimensions: 800x1074x2200 mm) with a table height of 900 mm allows a load of up to 200 kg (with evenly distributed load).

Alternatively, the basic element is available with different table tops, in different tube colours as well as an ESD version.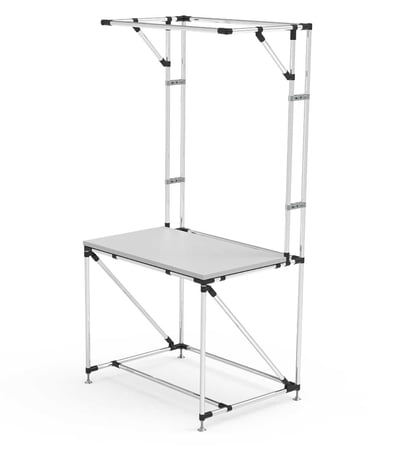 Assembly workstation (basic element with full equipment)
The BeeWaTec bestseller with a table height of 900 mm allows a load of up to 200 kg (with evenly distributed load). Additional accessories increase the ergonomics at the workplace:
BEEWATEC LED
perforated plates
Lifting system
Foil bag
Monitor folding arm
Running rail
Drink holder
Power socket
tool holder
etc.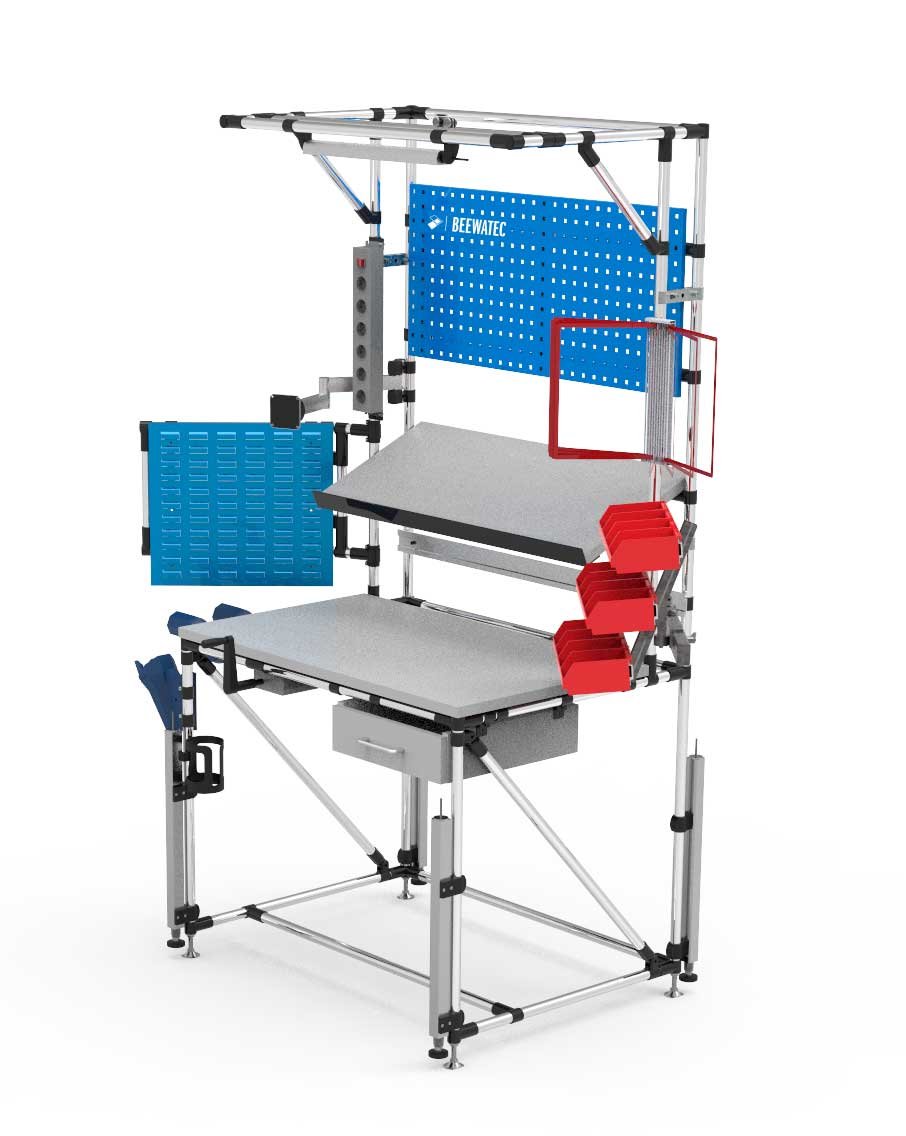 Components of modular workstations
The basis of ergonomic workplace systems, industrial workstations and workbenches are our strong pipe racking and square systems. These offer high stability and high load-bearing / heavy duty capacity, despite extraordinary flexibility. In combination with our wide range of panels, LED lighting and powerful lifting technology, you can realise an optimal working environment.

When additional accessories are used, our industrial workstations offer a whole new experience. Perforated panels and whiteboards help with tool provision and planning. Magnetic boards, swivelling shelves or monitor holders ensure the provision of information such as work or test instructions. In short: we have the right accessories for every requirement.
All our workplace systems can be realised as ESD versions.
Design your workstation.
With our 3D software BEEVisio, you can design your individual solution quickly and easily. You have direct access to all the individual components you need for planning.

If required, we can handle the construction work for you. Talk to us and find out more about your options.

Start with BeeWaTec >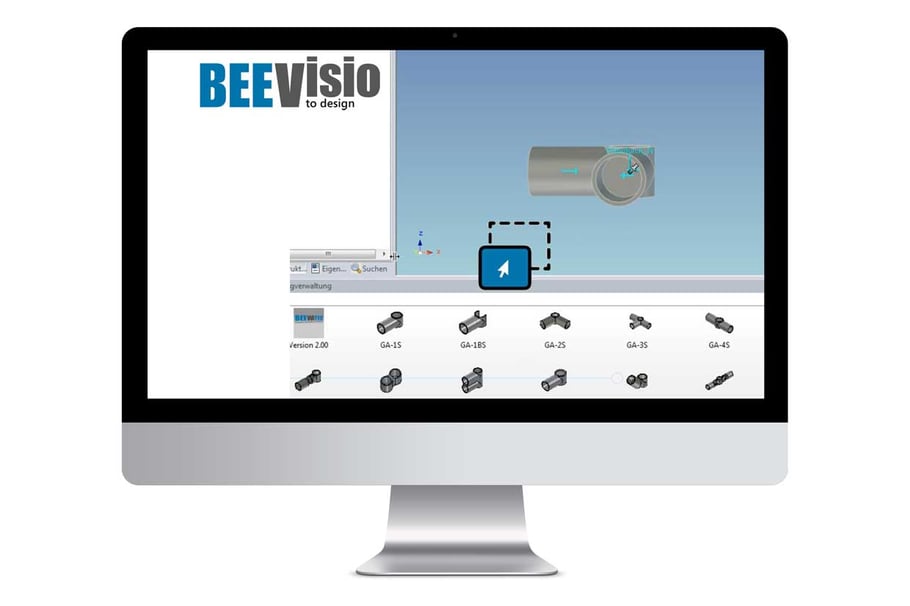 Tips for planning an (assembly) workplace
Contact us.
Contact us if you have any questions, want to learn more or start your project. Fill out this form or contact your personal sales representative in your region directly.