What is an assembly line?
Assembly lines are a combination of individual assembly workplaces or work
areas that optimally reproduce successive assembly and process steps in
production. Worker assemble individual parts, parts of a product or subassemblies in subsequent steps. For manufacturing, assembly lines are a common method to structure the plant and factory and often help to connect workers and machines.

Various designs:
Classic manufacturing, production and assembly lines
Assembly lines with direct connection to machines
U-cells
ESD production lines
Height-adjustable assembly lines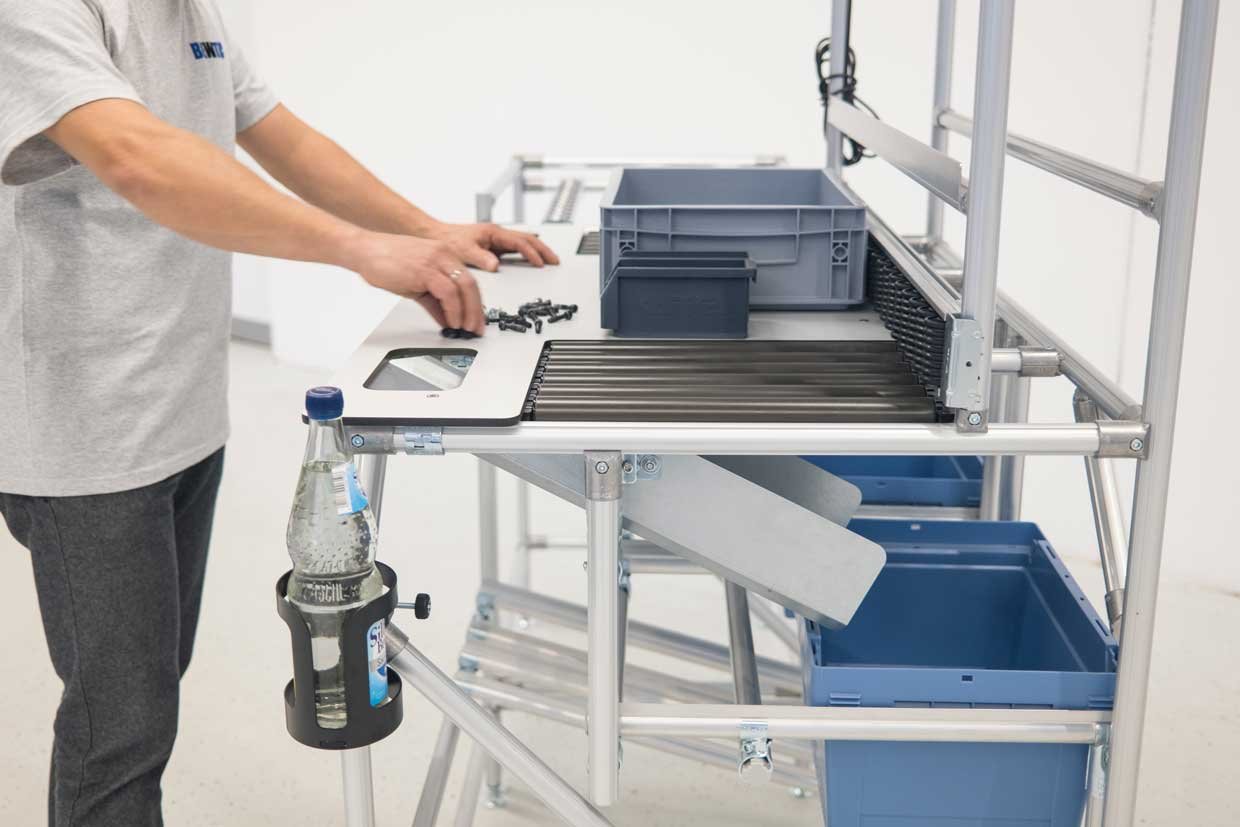 Good reasons for modular assembly lines
With the help of our modular systems, assembly stations as well as complete assembly lines can be realised, which can grow modularly with the increasing output of your production. By combining them with flow racks, conveyor lines / roller conveyors or our mobile robots, a lean production with seamless material supply and a high degree of automation is created. In this way, throughput times can be reduced and productivity increased at the same time. Especially for the realisation of a one-piece flow, an assembly line is the ideal solution for many customers, companies and industries (e.g. automotive industry).

One-piece flow describes continuous flow production and is part of lean thinking. Here, the products are usually manufactured in one run on assembly lines. The aim is to avoid bottlenecks in manufacturing and to be able to react quickly and flexibly to errors.
Components of a modular assembly line
Our modular pipe and square systems form the perfect basis for flexible and mobile assembly lines. In combination with our variety of panels, LED lighting and powerful lifting technology, you realise the perfect working environment. Especially through the use of lifting systems, entire assembly and production lines can easily be ergonomically aligned in their height to support the health of workers.

Additional accessories round off the design of your assembly processes. Perforated plates, for example, help with the provision of tools. Magnetic boards, swivelling shelves or holders for monitors ensure the provision of information such as work or test instructions.

In short: Our modular system leaves nothing to be desired for your requirements in the field of efficient assembly technology.
Design your assembly line
With our 3D software BEEVisio, you can design your individual solution quickly and easily. You have direct access to all the individual components you need for planning.

If required, we can handle the construction work for you. Talk to us and find out more about your options.

Start with BeeWaTec >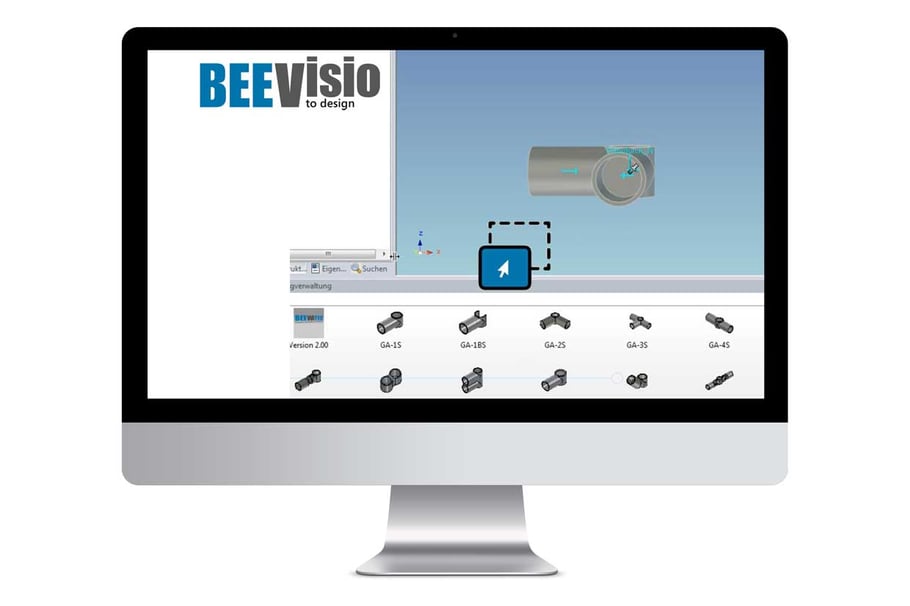 Tips for planning an assembly line
Contact us.
Contact us if you have any questions, want to learn more or start your project. Fill out this form or contact your personal sales representative in your region
directly.