Steel square pipes
The heavy-duty profile for the highest (dynamic) loads.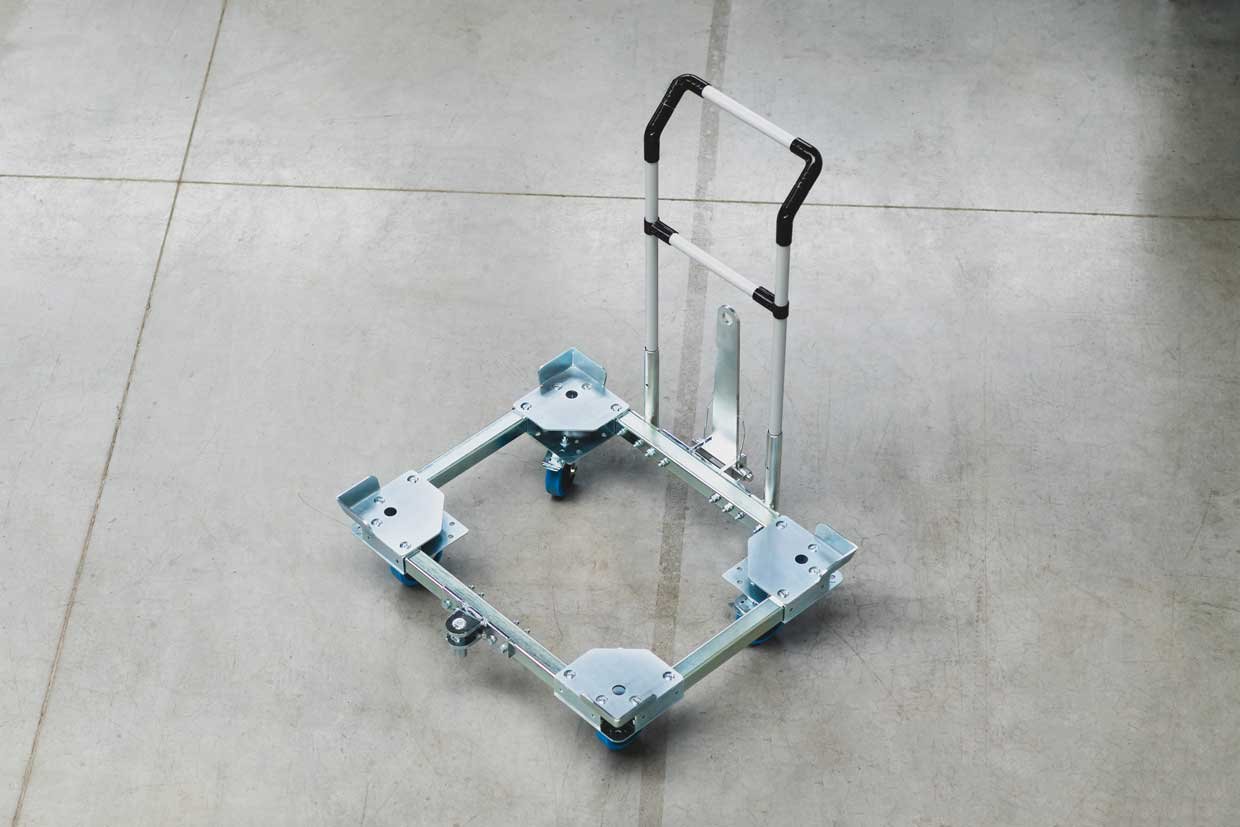 A strong basis.
Our 45 x 45 mm steel square pipe is made of galvanised steel and has a very high load-bearing capacity, even under dynamic loads. This makes the steel square profile ideal for building constructions that is exposed to the rigours of everyday logistics (e.g. the use of forklift trucks).

Due to its enormous stability, the steel square pipe is particularly well suited for the construction of base frames for tugger trailers and chassis frames.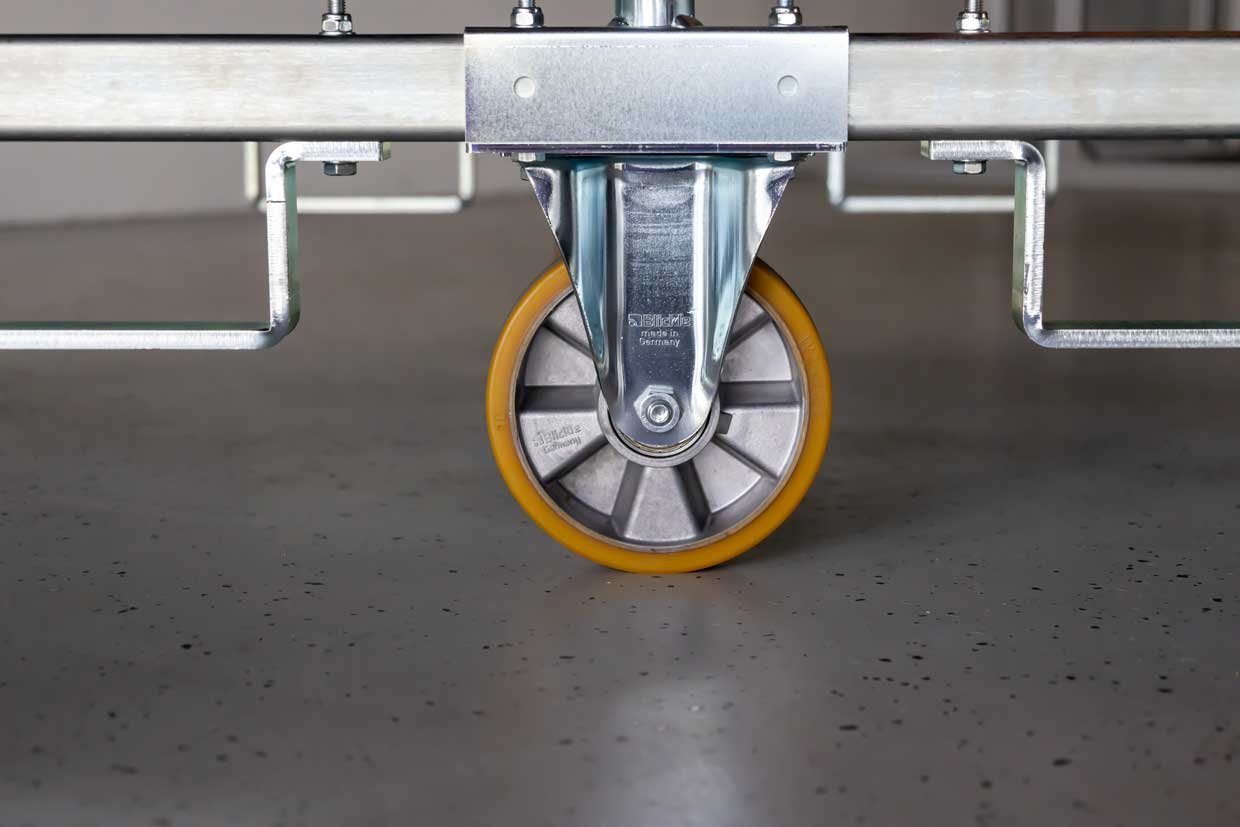 Steel square pipes (45x45 mm)
Our steel square pipes 45x45 mm have a wall thickness of 3 mm, are galvanised and have a very high stability.

Steel square pipes can be combined with MC joints (45x45 mm) as well as with MC4 joints (45x45 mm). This allows you to realise your solution flexibly and quickly.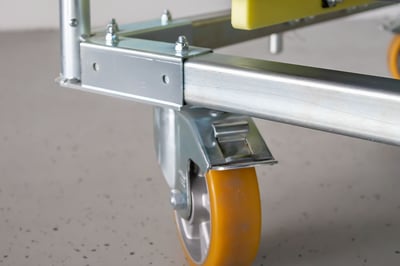 Square pipe joints steel (45x45 mm)
To obtain stable and efficient pipe constructions from individual pipes, we offer a system of square steel pipe joints in 45x45 mm. The joints are ideal for trolleys and other wheeled systems when a stable base frame is needed.

These joints can be used for our steel square pipes (45x45 mm) as well as for our aluminium square pipes (45x45 mm) and secure the pipes reliably with screw joints.

The steel square pipe joints (45x45 mm) come in two versions:
MC steel joints (45x45 mm)
MC steel joints connect square pipes (45x45 mm) with round pipe profiles (28x28 mm) and are preferably used as corners for transport trolleys.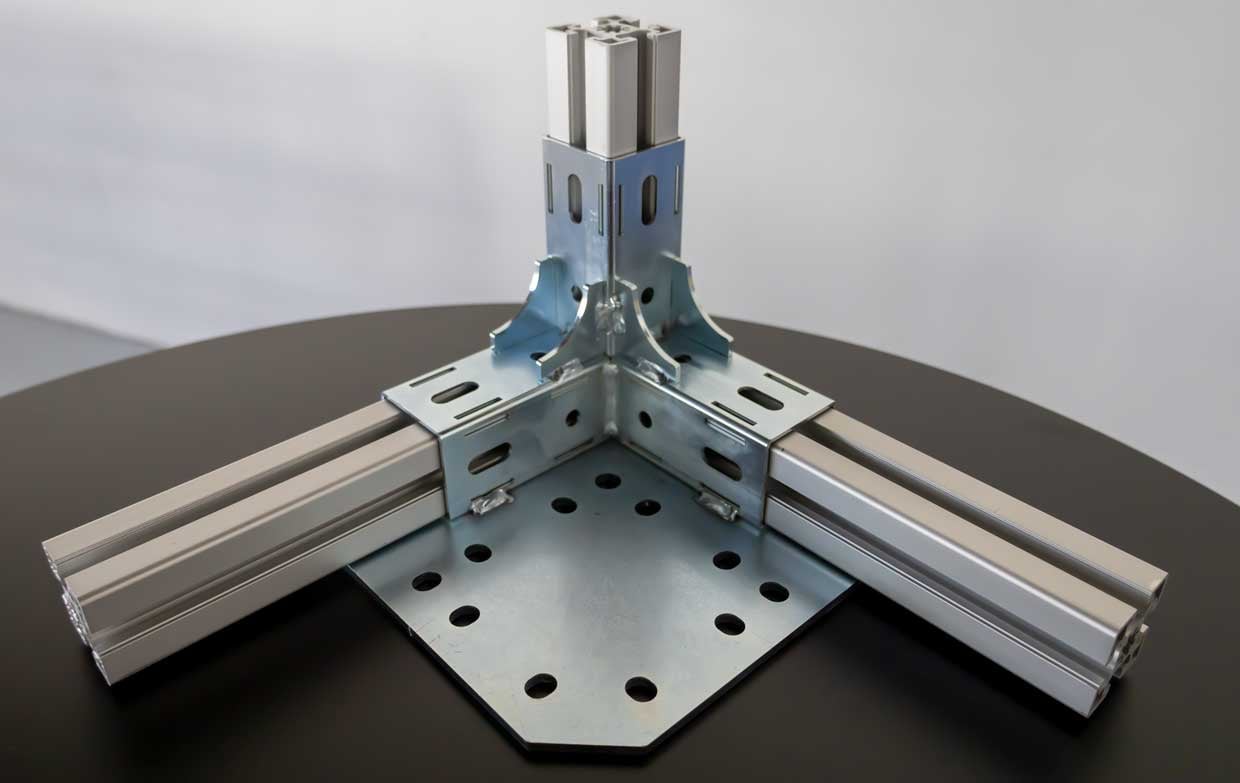 MC4 steel joint (45x45 mm)
MC4 steel joints (45x45 mm) connect square pipes (45x45 mm) made of steel
and/or aluminium with each other and are used for heavy-duty solutions (Example: shelves and transport trolleys).
Add-on parts
Only with a wide range of add-on parts does our pipe racking system become a modern, modular construction kit for every application. For the square steel system, we offer plates and rollers as well as special attachments such as forklift guides, drawbar and coupling systems.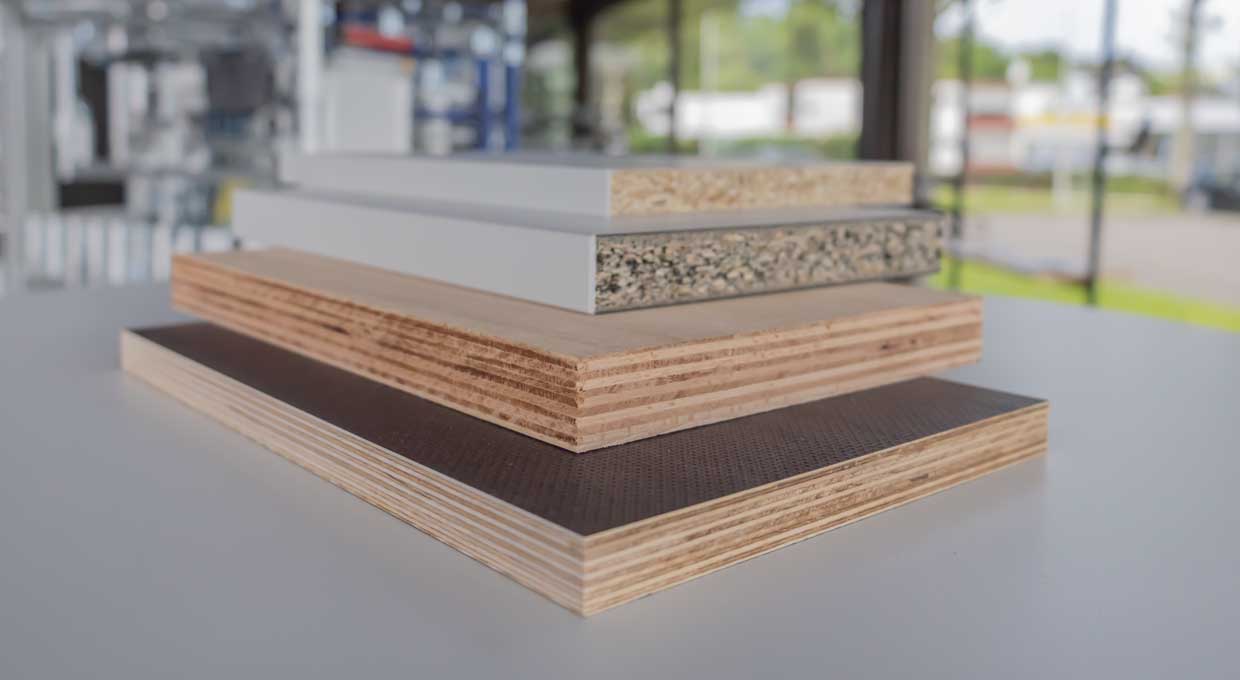 Use our lifting systems to equip your workplace systems (also retrofitted) with height adjustment.
more Information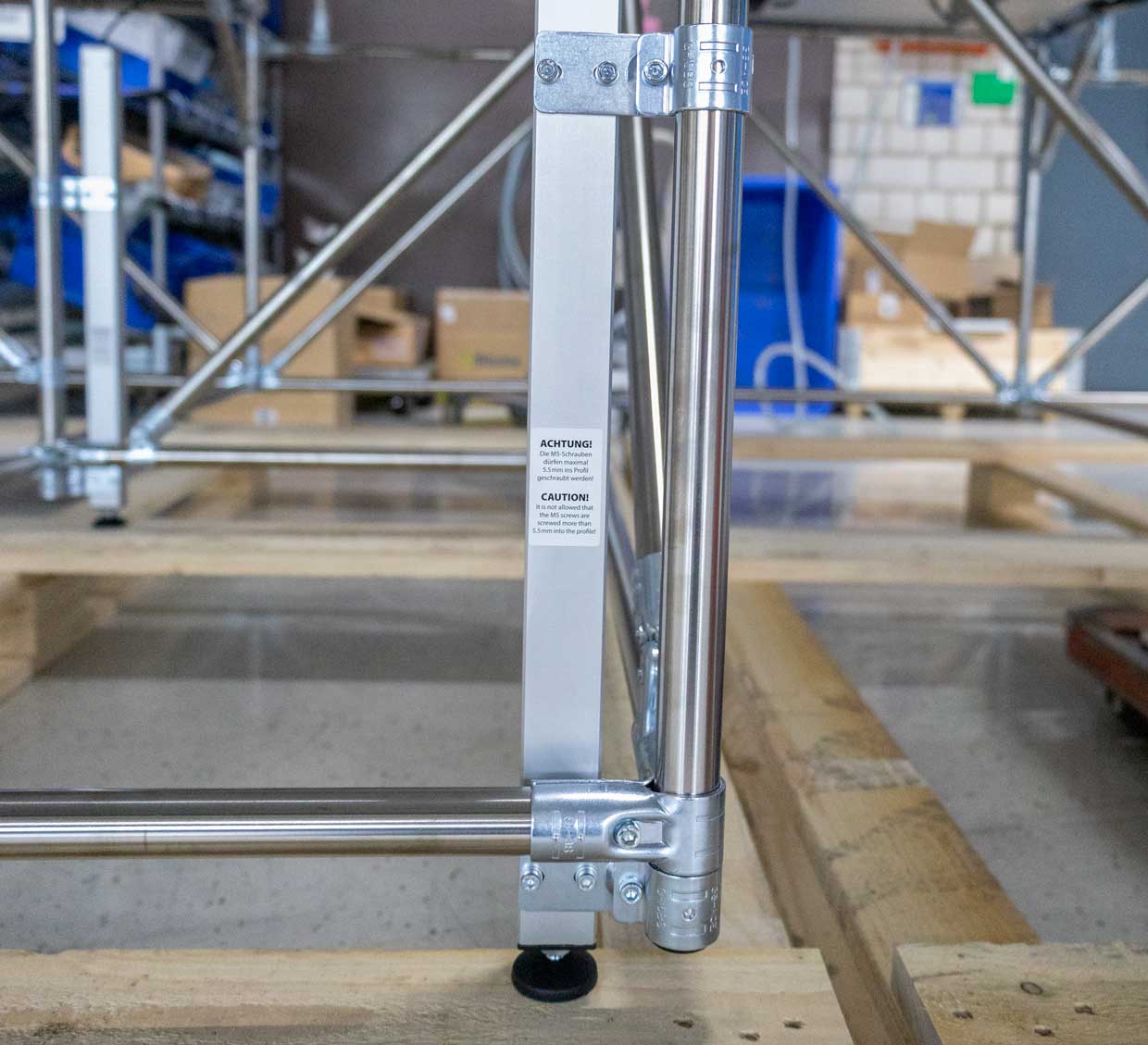 Use our BEEWATEC LED workplace lights for more ergonomics and healthy working.
more Information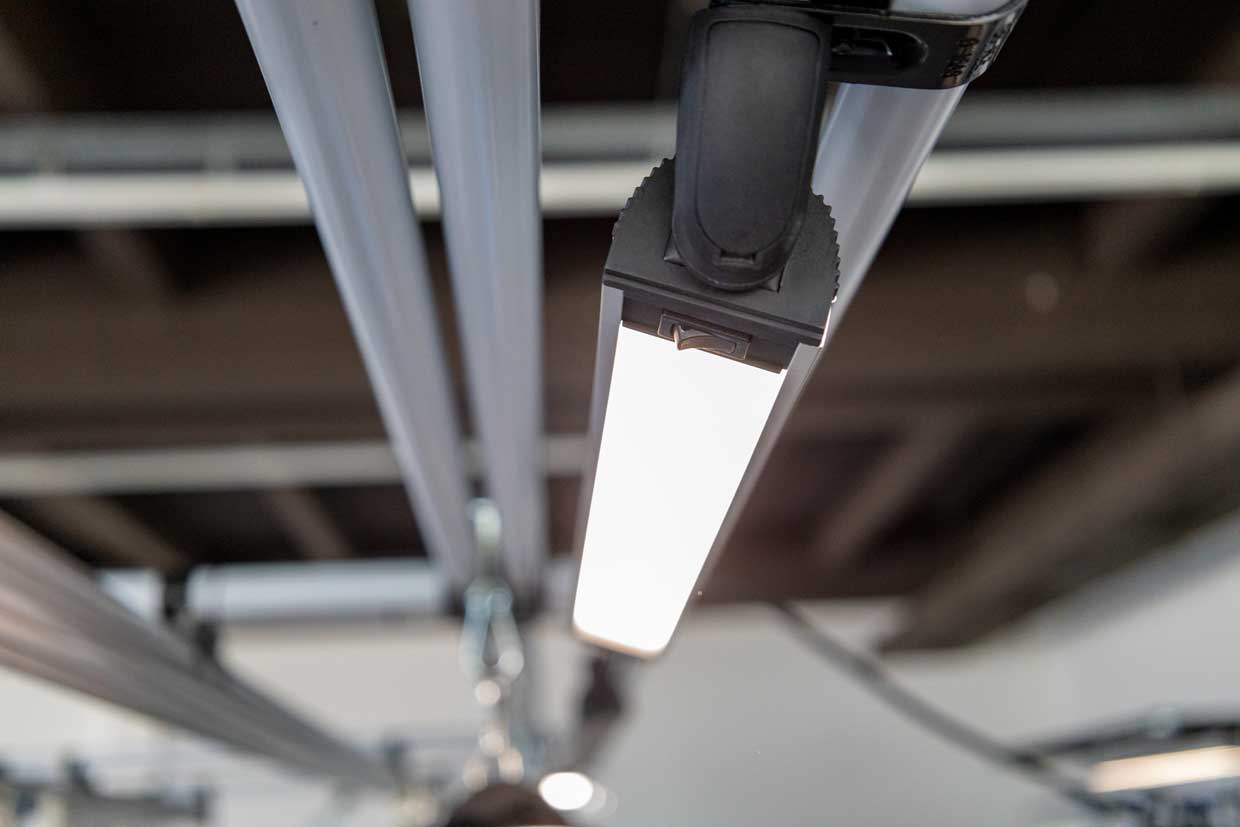 Use our roller tracks for your flow rack or conveyor line and to ensure the FIFO principle.
more Information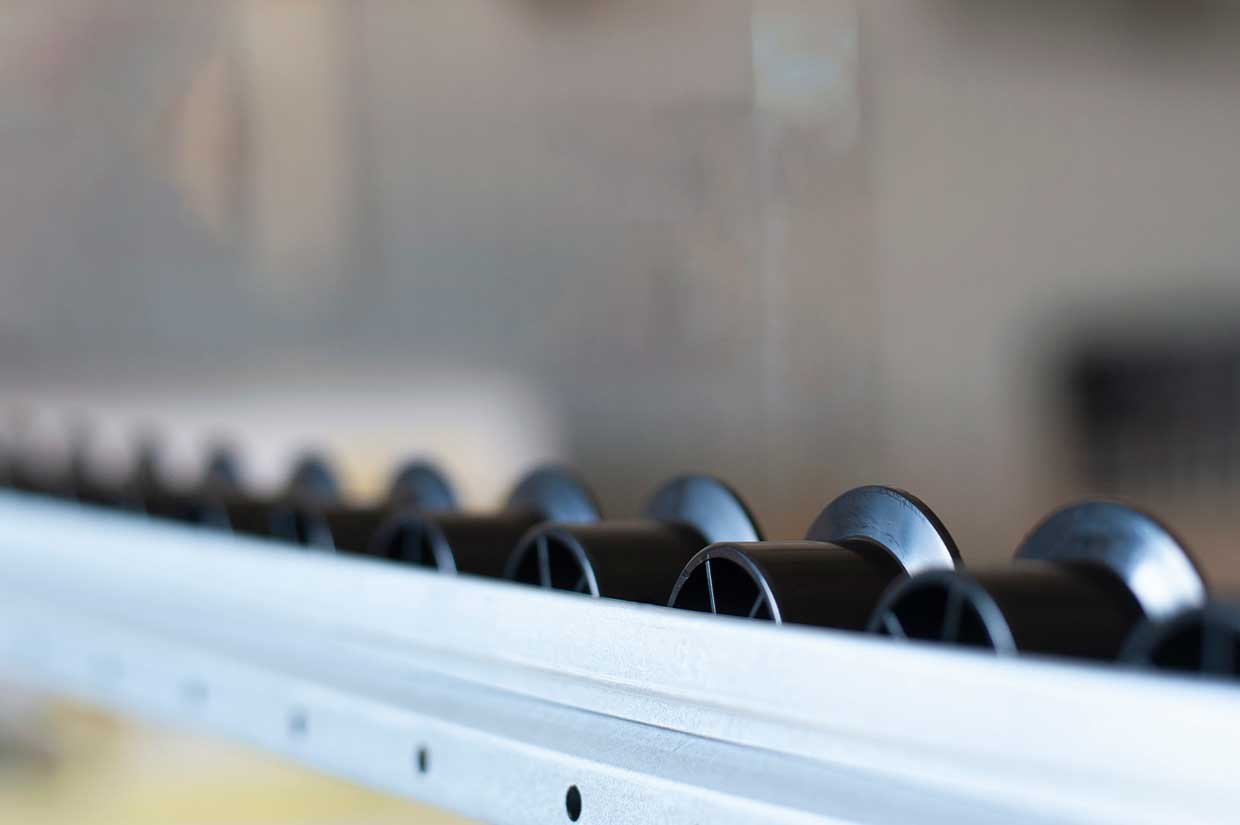 Installation supports and castors
Use our installation supports and castors to give your solution a secure and stable (and mobile) stand.
more Information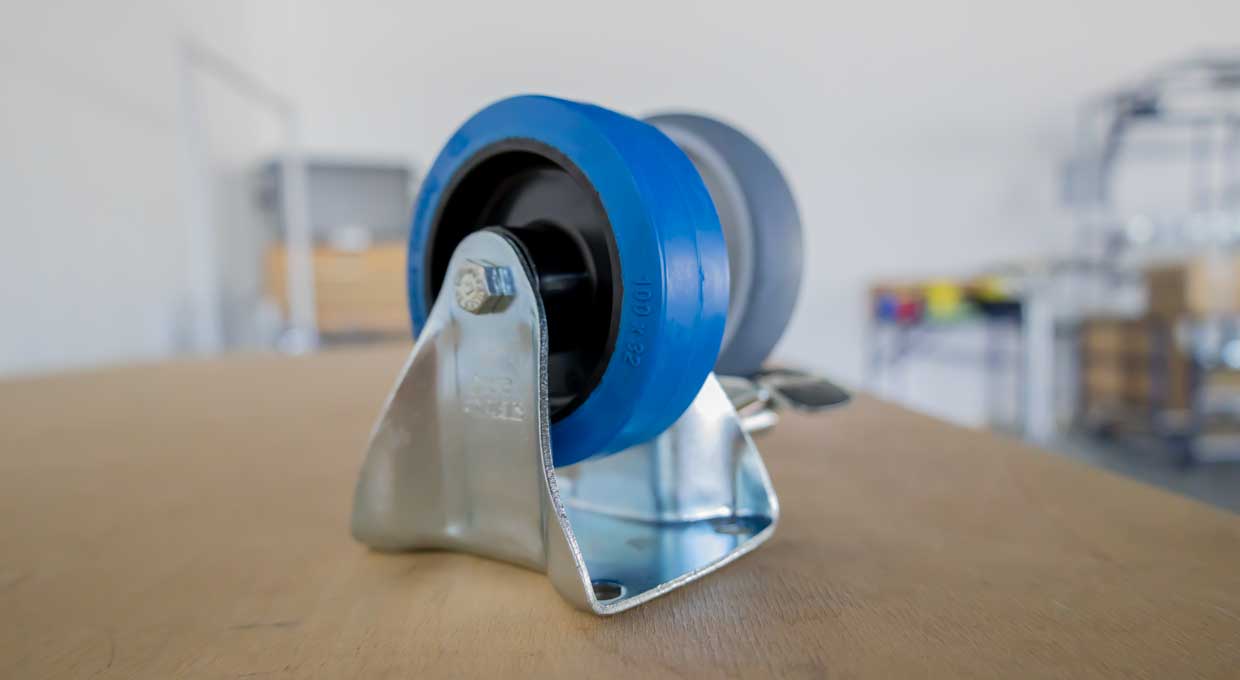 Accessories such as floor markings, perforated panels, workstation mats as well as open fronted storage boxes are the ideal accessories for your production.
more Information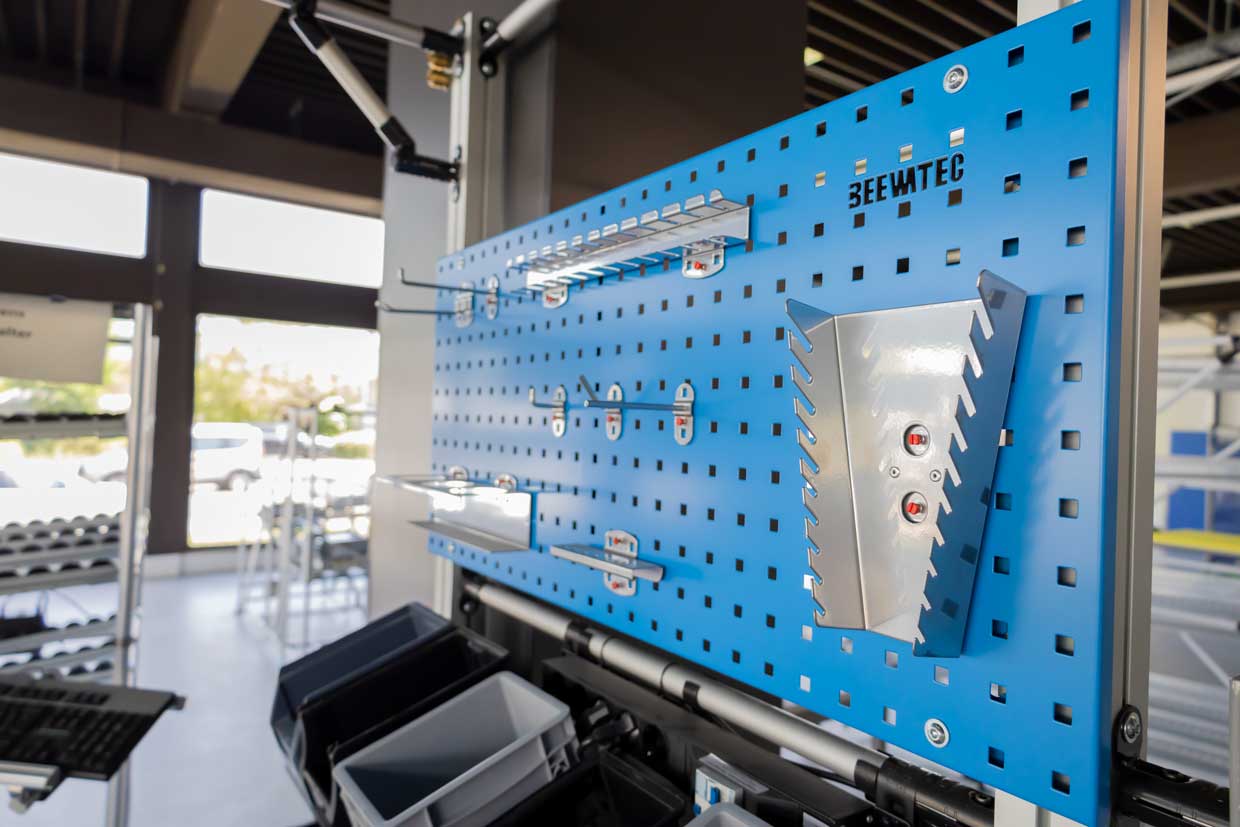 Discover the possibilities of our modular system
There are good reasons to build production aids such as kanban/flow racks, transport trolleys, supply racks or even entire workplaces yourself. The prerequisite for this is a stable, production-suitable and at the same time economical modular system that leaves nothing to be desired - this is exactly what we offer you, combined with expert knowledge, years of experience and excellent service.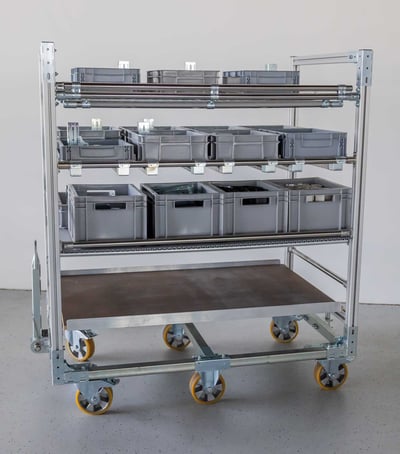 Contact us.
Contact us if you have any questions, want to learn more or start your project.
Fill out this form or contact your personal sales representative in your region
directly.