Lean modular system
For maximum flexibility and future-proof processes.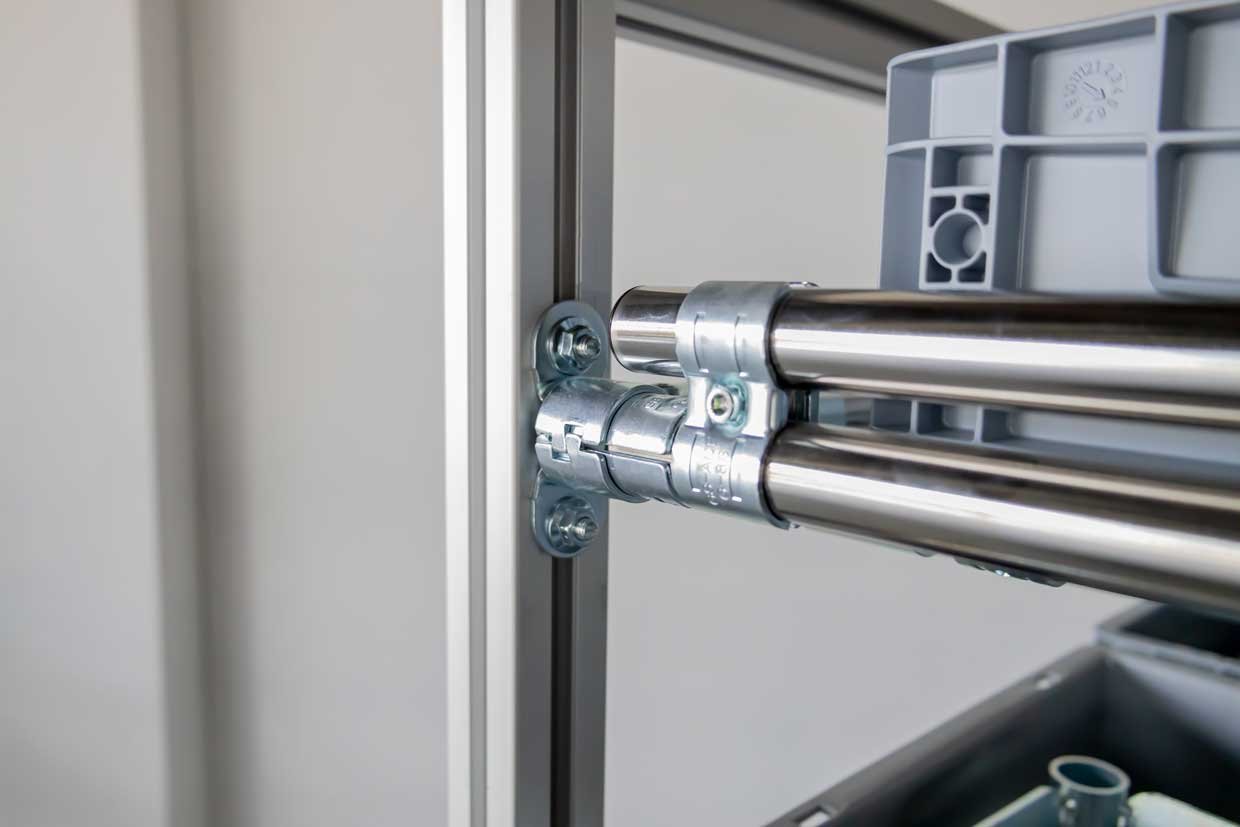 The modular system for lean production.
With the modular system for the pipe racking system, we offer you the hardware components you need to build your own equipment according to the principles of lean production. In addition to round steel pipes and round aluminium pipes, we also offer square steel pipes and square aluminium pipes.

Without welding and with little effort, all components of the pipe racking system offer you a simple and flexible way to build equipment (e.g. rack systems, flow racks, workplaces, material transport trolleys, etc.).

Due to relatively low investment costs, you can already see enormous savings and optimisation potential in your production and logistics environment. Thus, you can realise short-term environmental changes yourself even with a limited budget.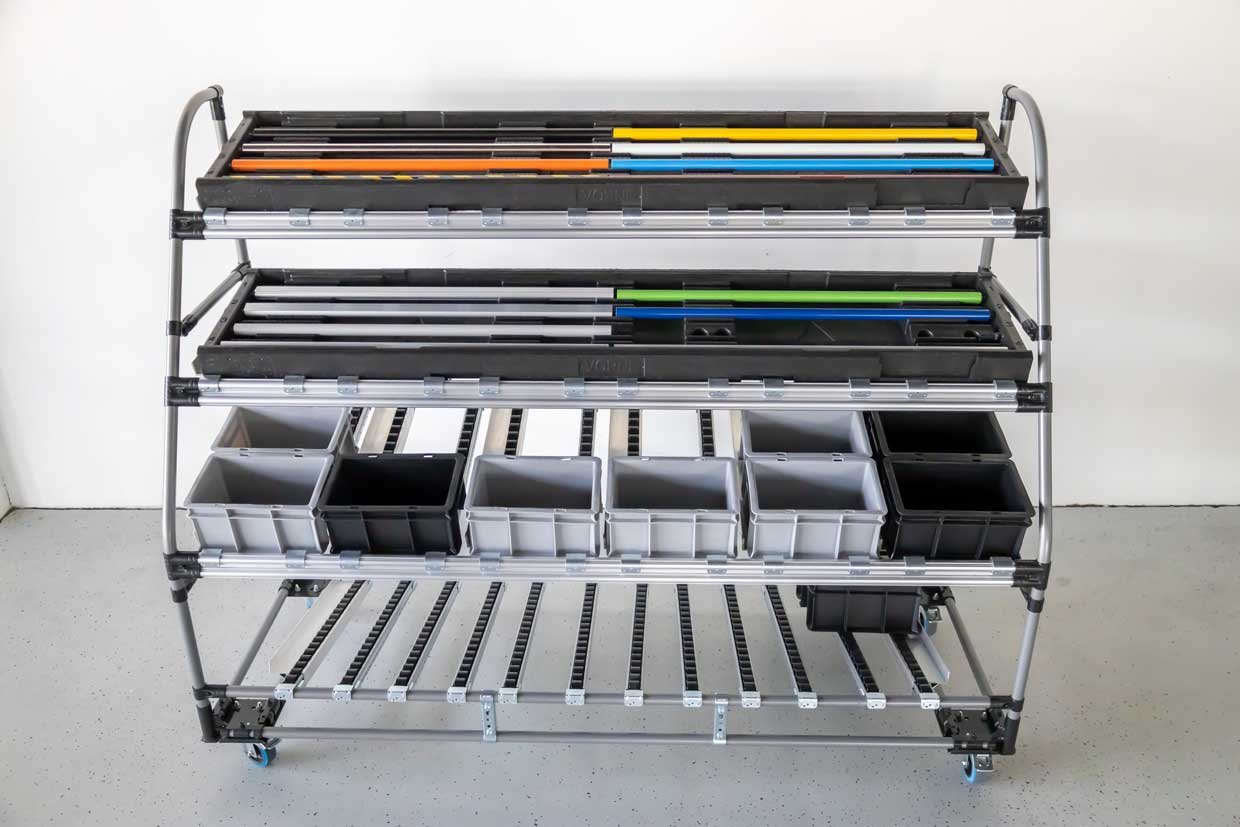 What makes our modular system special
Our pipe racking systems and individual components allow you to customise your production environment and intralogistics - flexibly, simply, scalably and cost-effectively.

In addition to the individual components for lean production, BeeWaTec also provides you with sound expert knowledge and excellent service. With our years of experience, we are constantly developing our modular system to offer you the maximum in efficiency and new possibility.
Our pipe racking systems and profiles
With our various pipe racking systems, we offer the right assembly system for every application. Each of our four pipe systems can stand alone or be combined with the help of suitable joining elements (e.g.: transport trolley with a base frame made of square aluminium pipes and a body made of round steel pipes).
Area of application: Universal, especially for flow racks, assembly lines, workplace systems.

More information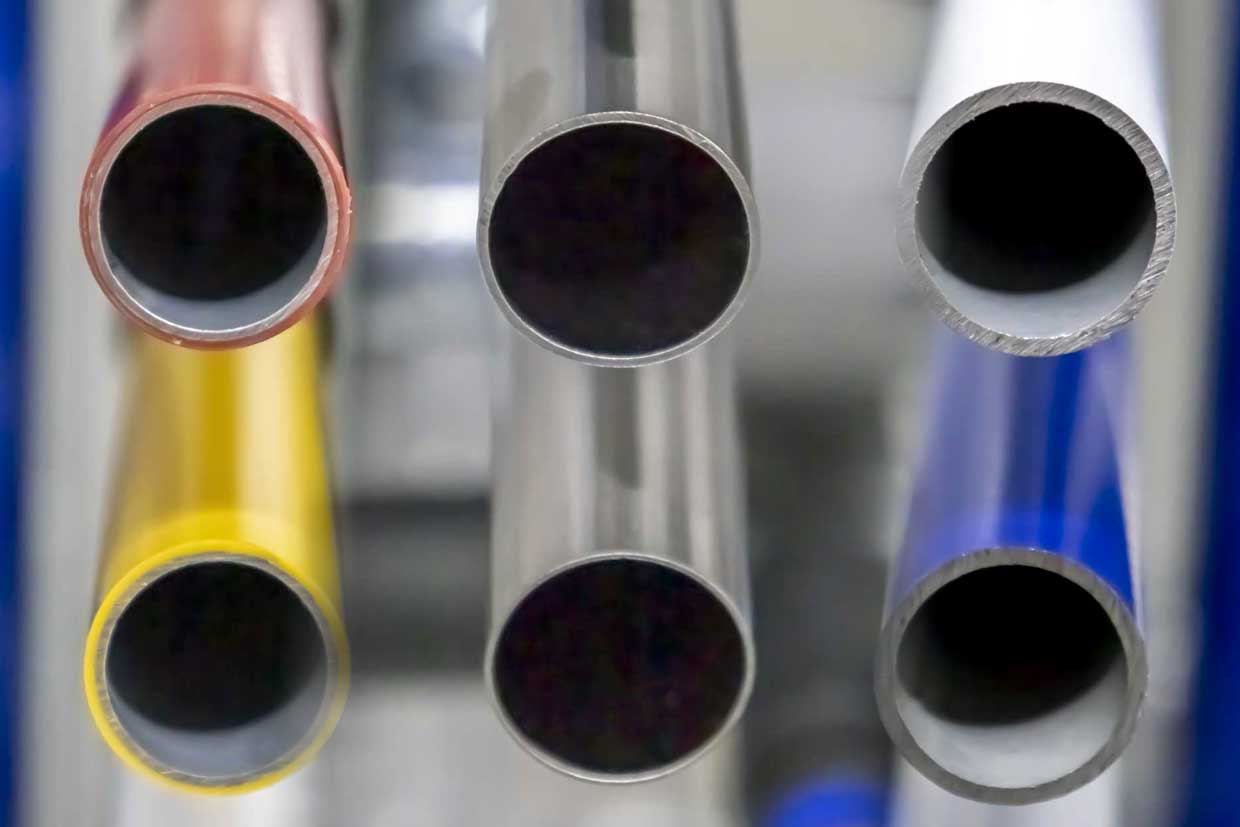 Area of application: mainly lightweight constructions, superstructures for transport trolleys and tugger trailers, workplace systems, side tables.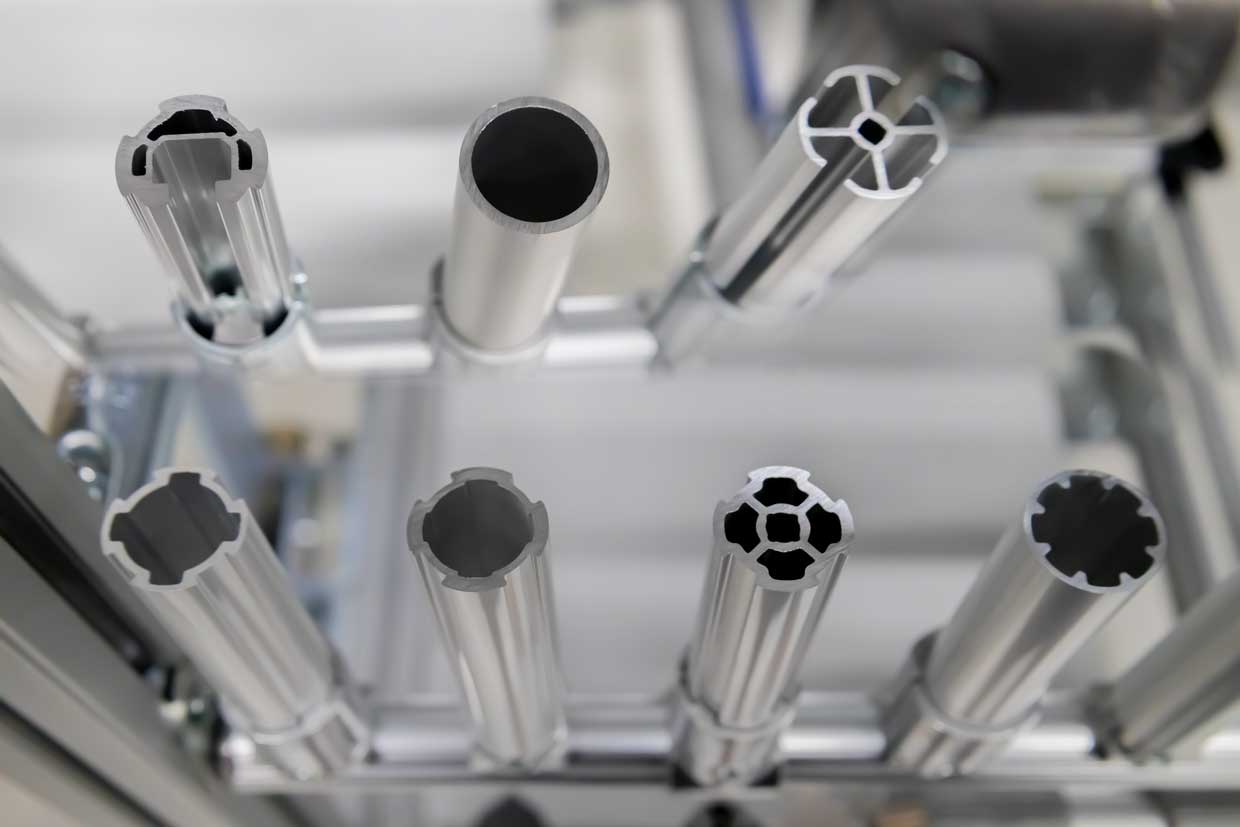 Area of application: heavy-duty applications, base for material and transport trolleys, base frame for racks

More information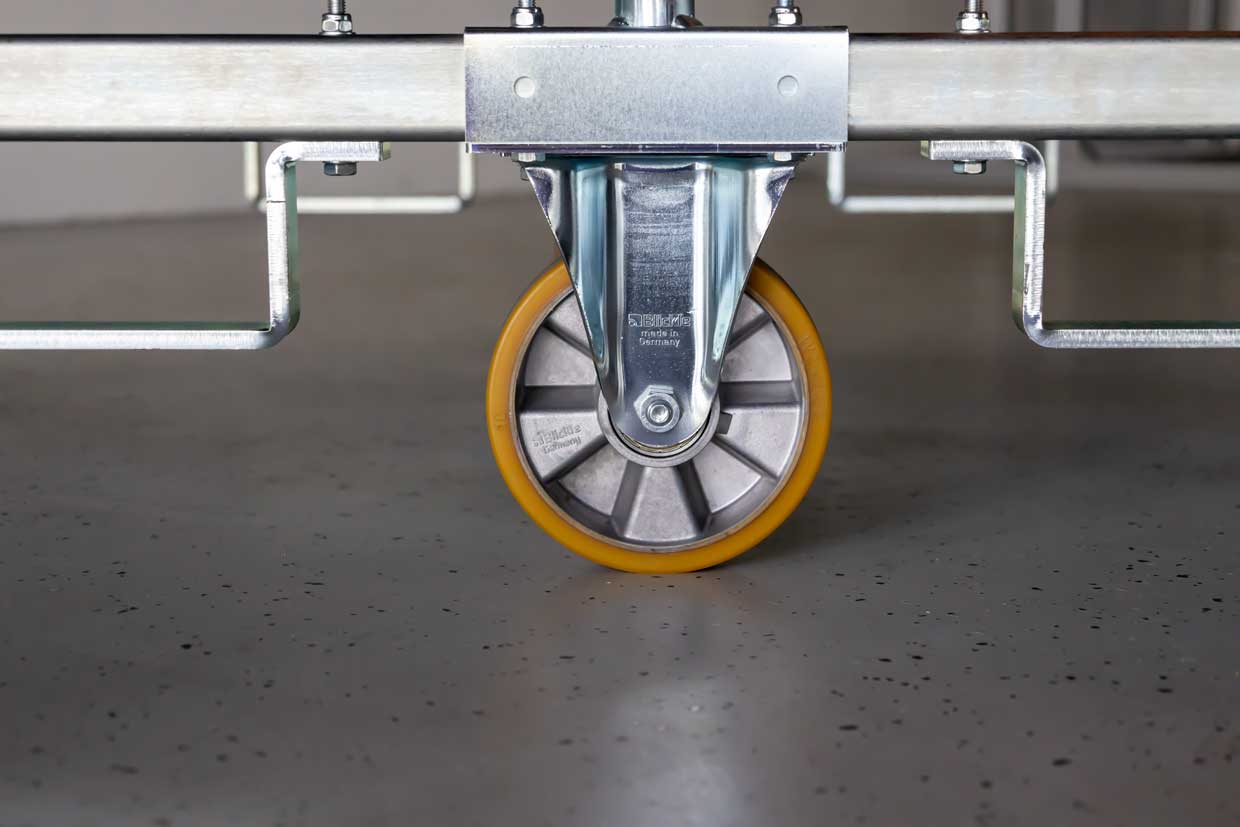 Area of application: heavy-duty racks, load-bearing base frames for transport trolleys, tables for heavy assembly activities.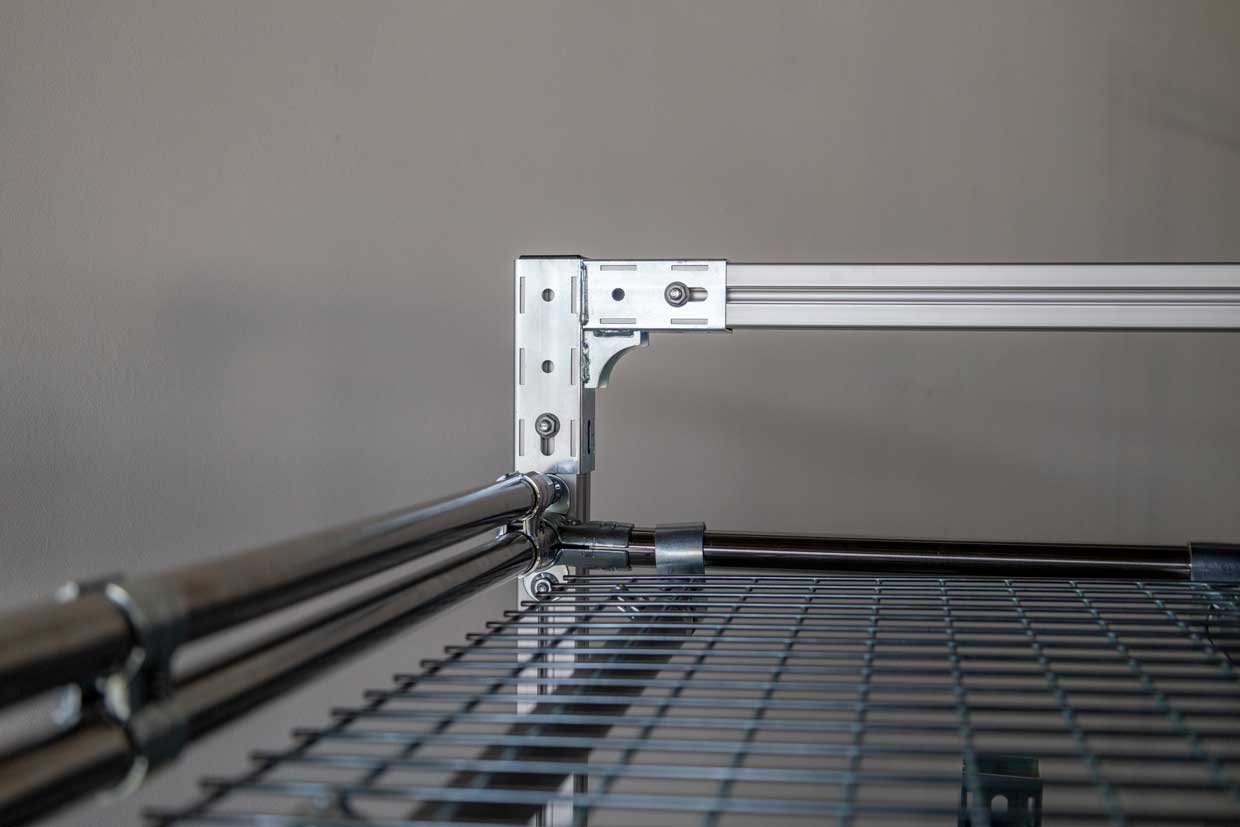 Add-on parts and accessories
In order to design optimal solutions for people in terms of ergonomics and the Lean idea, further components are required in addition to the modular pipe racking systems.
The BeeWaTec pipe racking system includes a wide range of panels, lifting systems, workplace lamps, roller tracks, adjustable installation supports and castors, so that every Lean solution can be individually customised to your requirements.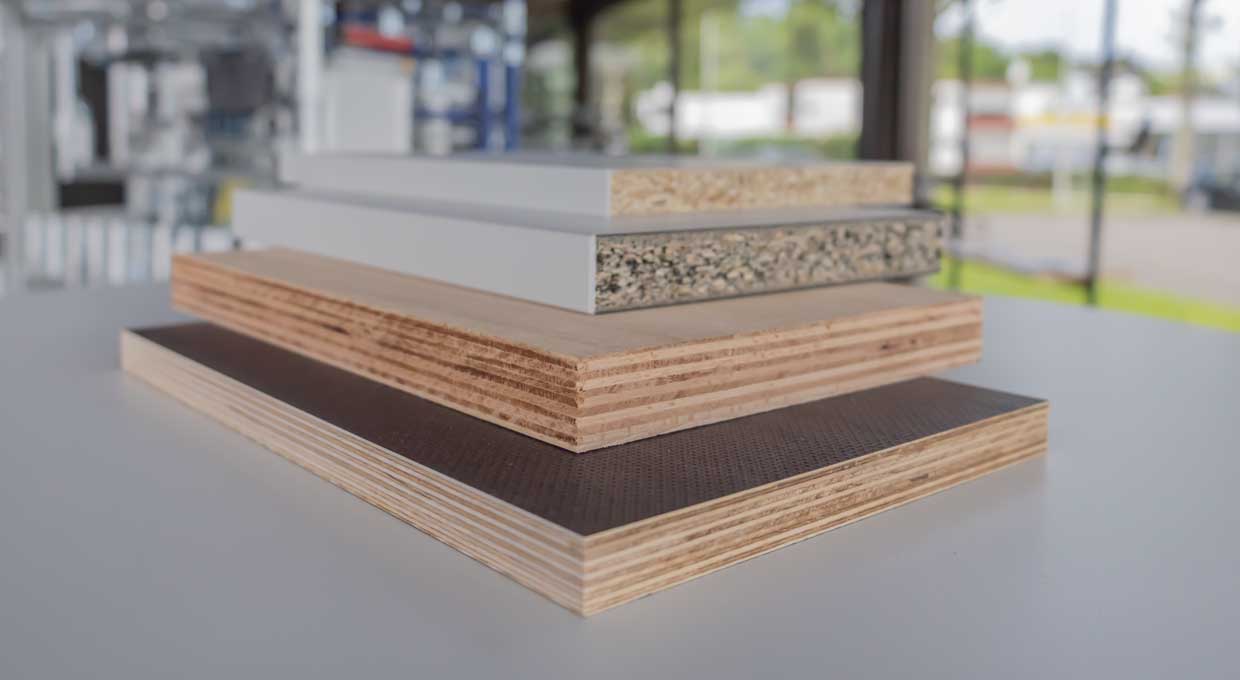 Use our lifting systems to equip your workplace systems (also retrofitted) with height adjustment.
more Information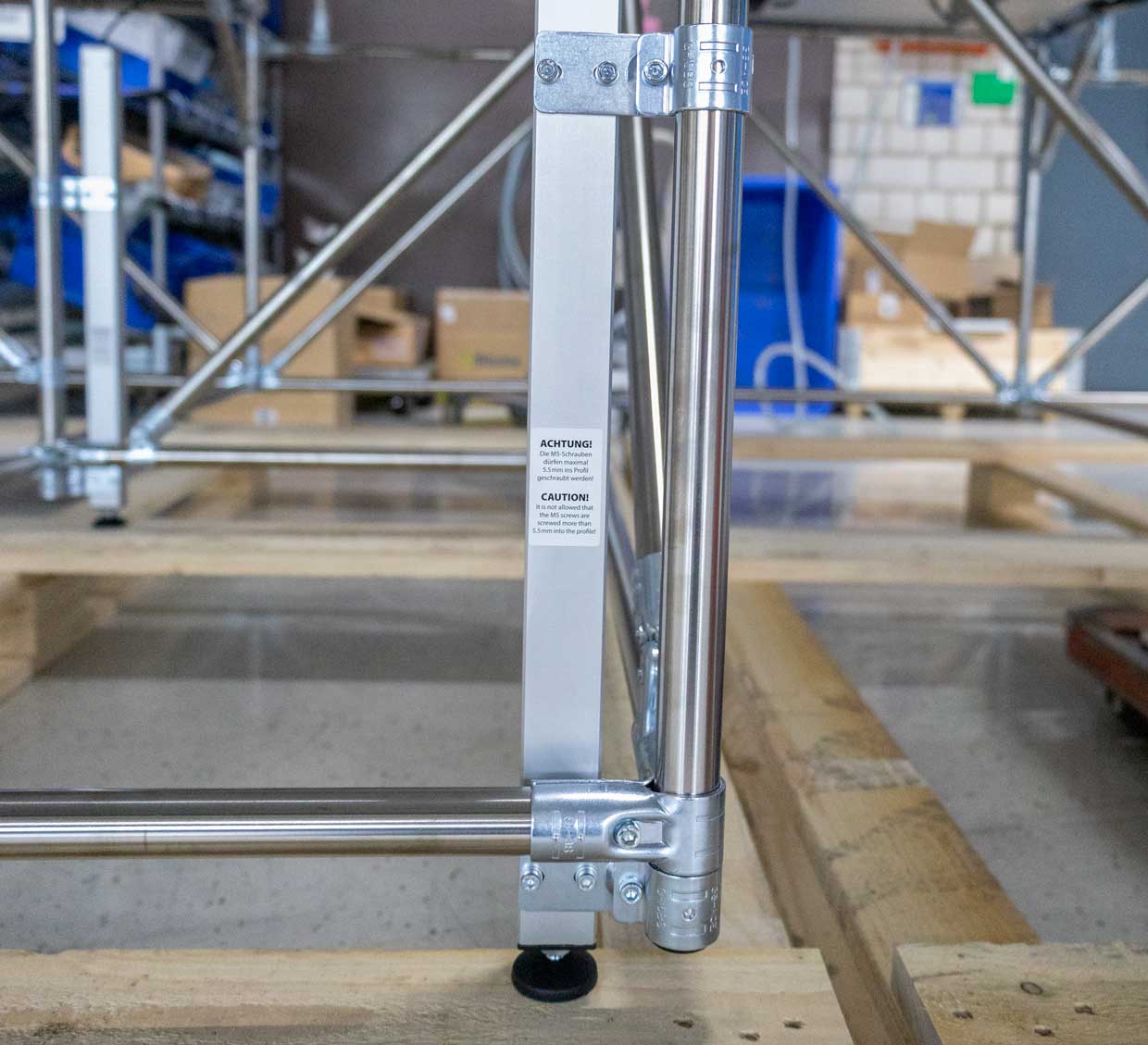 Use our BEEWATEC LED workplace lights for more ergonomics and healthy working.
more Information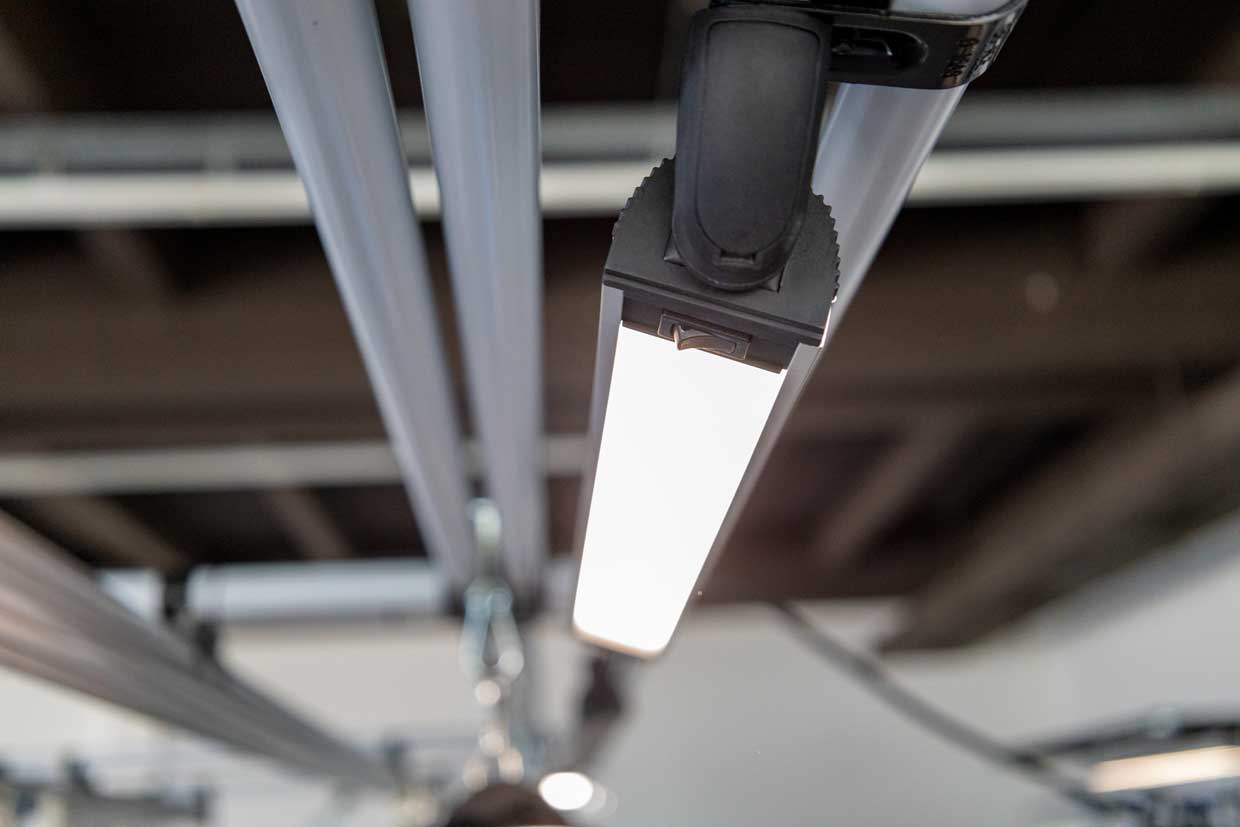 Use our roller tracks for your flow rack or conveyor line and to ensure the FIFO principle.
more Information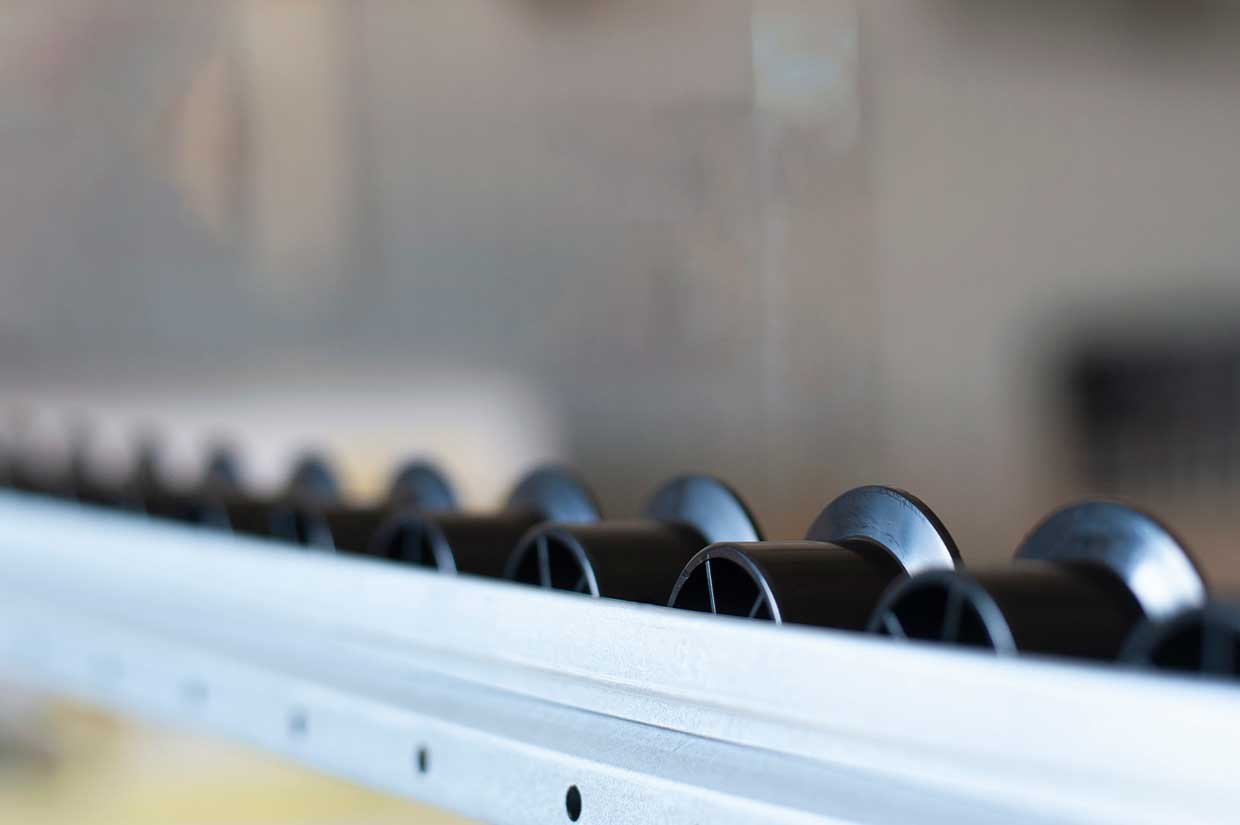 Installation supports and castors
Use our installation supports and castors to give your solution a secure and stable (and mobile) stand.
more Information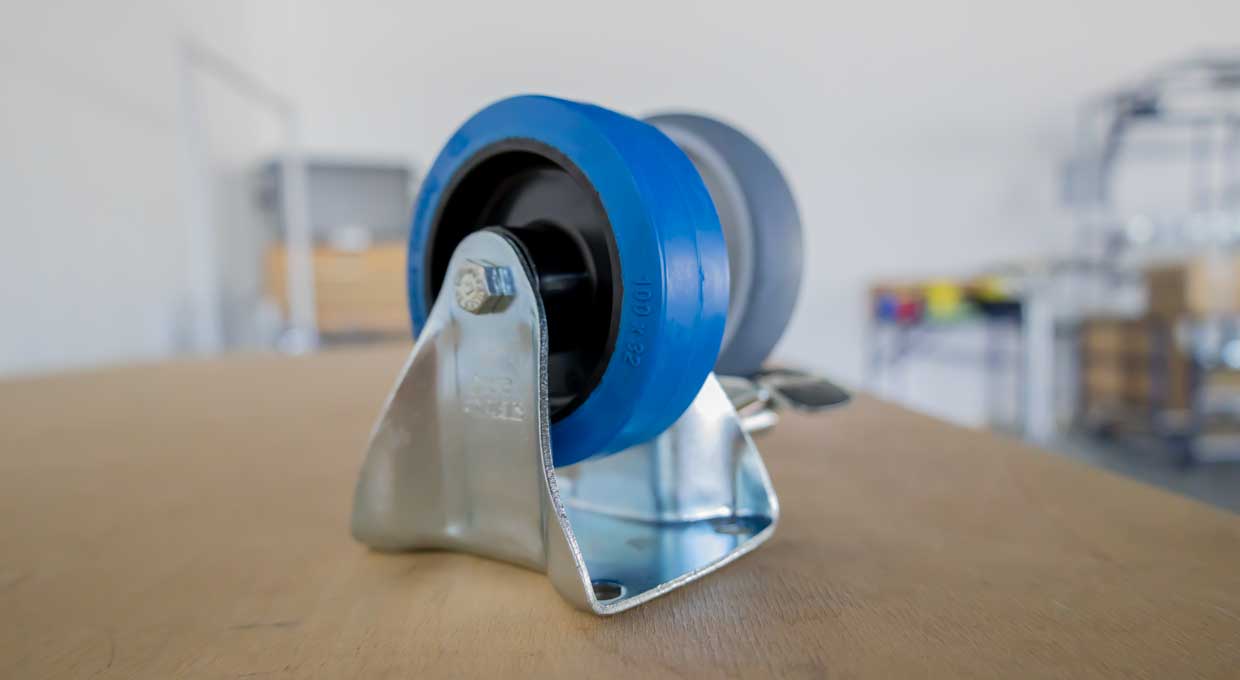 Accessories such as floor markings, perforated panels, workstation mats as well as open fronted storage boxes are the ideal accessories for your production.
more Information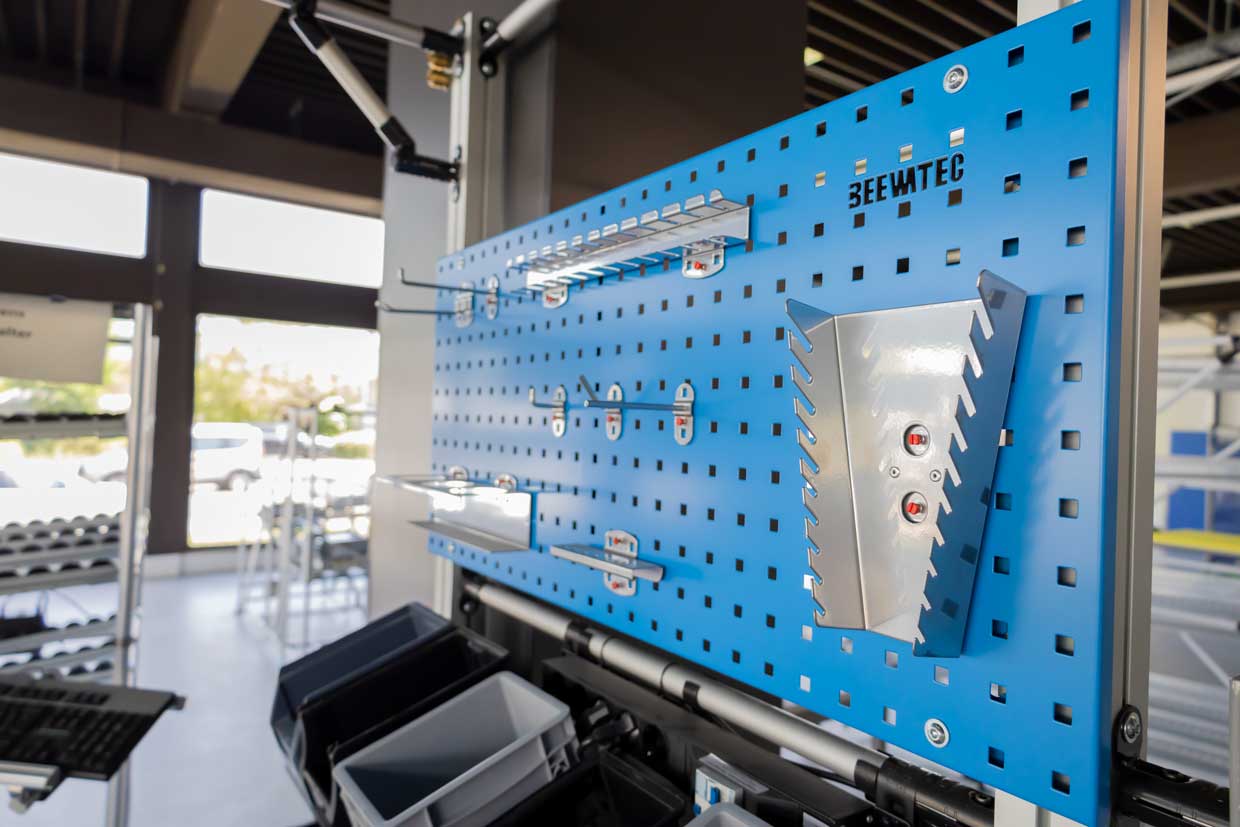 Software to support
For the planning and design of a lean solution, we offer two design tools. With these, you can start independently, easily and quickly. If you have questions or limited resources, we will be happy to support you in the implementation. Contact us.
Use our BEEVisio planning software to design your specific solution. Here you have access to all the components you need to quickly visualise and implement your idea.

more information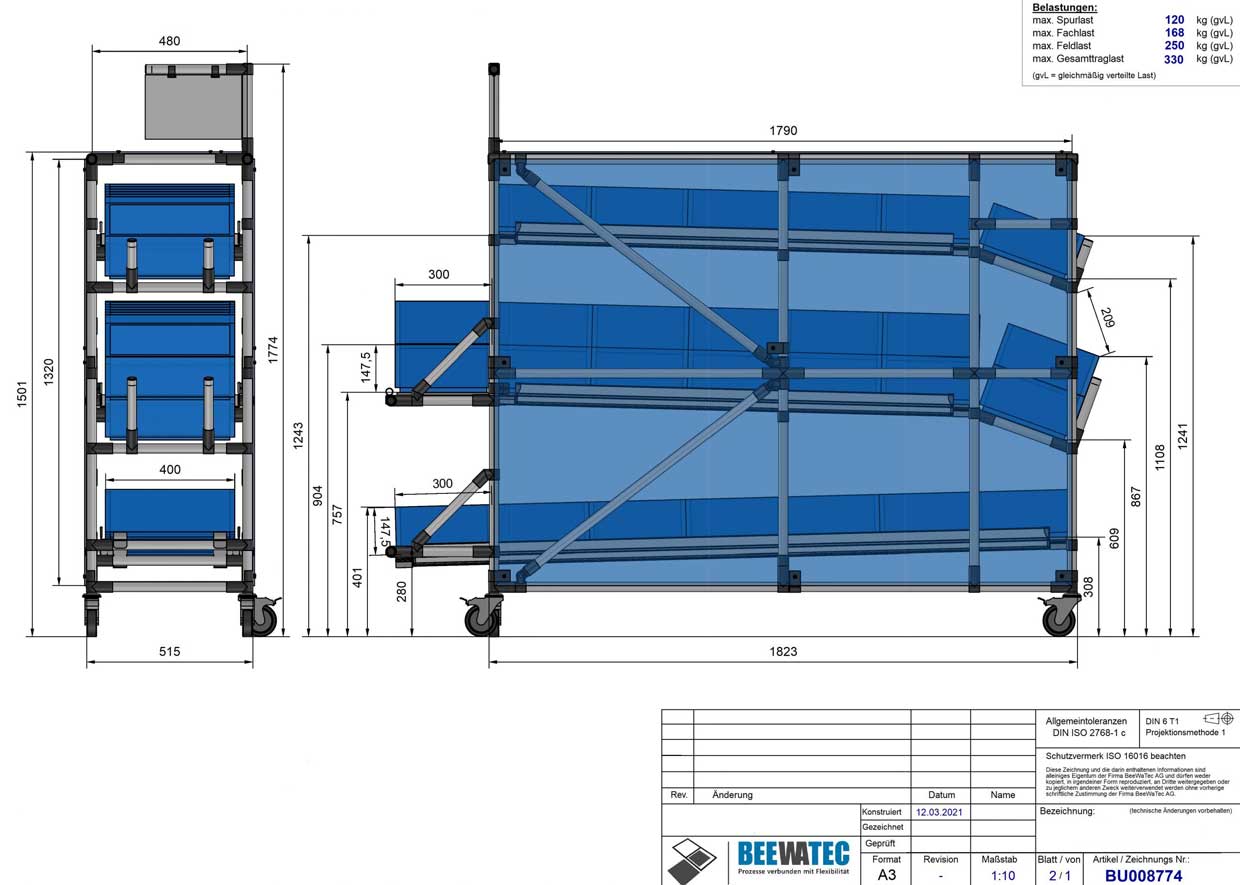 Use our free tool BEELopt and create length-optimised cutting lists for your pipes and roller tracks. This way you only use the material you really need for your project and reduce waste and costs.

more Information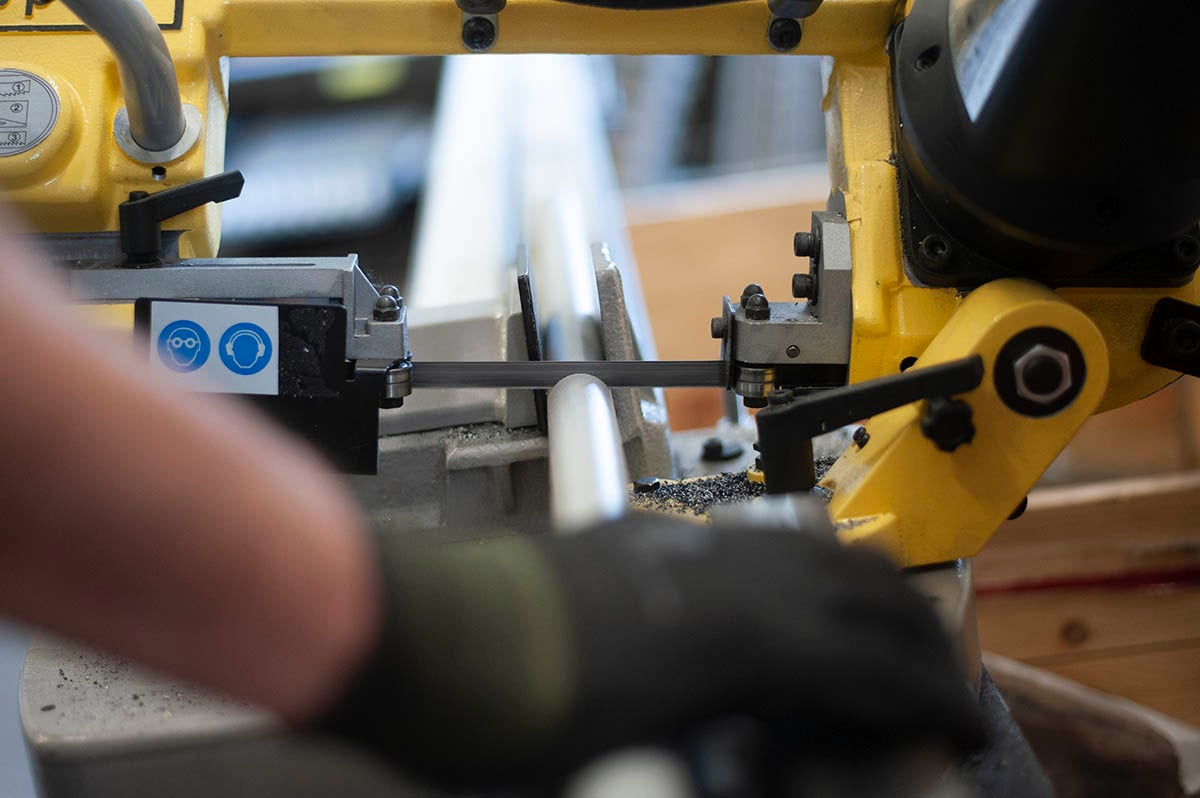 Discover the possibilities of our modular system
Based on your requirements, our individual components are used to create lean
solutions such as flow racks, assembly workplaces or transport trolleys, which help you to implement and optimise processes, value flows and ergonomic aspects according to the principles of lean production.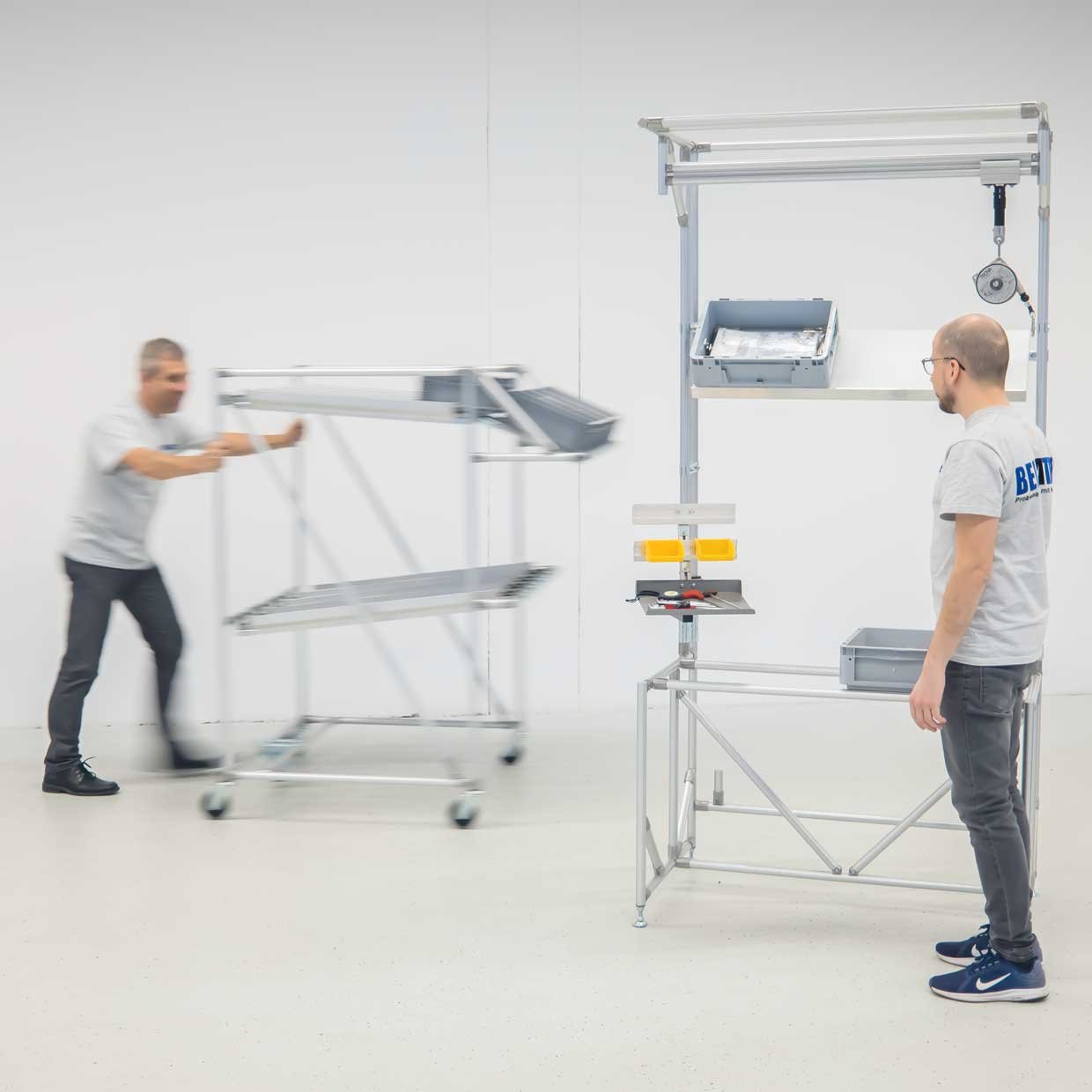 Contact us.
Contact us if you have any questions, want to learn more or start your project.
Fill out this form or contact your personal sales representative in your region
directly.