Advantages of lifting systems for workplaces
Flexible working height? With lifting systems, you can install an infinitely variable height adjustment for your workplace with little effort.

Lifting systems play a decisive role in ergonomics at the workplace. By adjusting the height of tables, workplaces or entire assembly lines, you can create working environments that precisely meet the needs of your employees.

In doing so, you protect the health of your employees and increase concentration and performance through a healthy posture during work.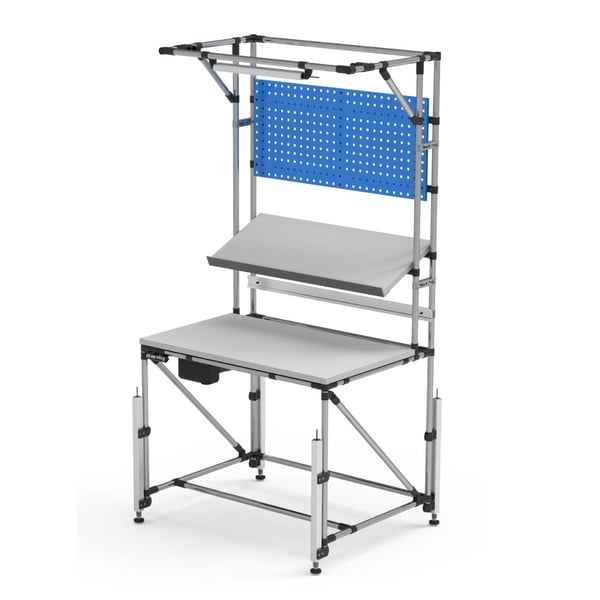 Variants of our lifting systems
The system is mounted via flexible connection cables, works load-independently and completely synchronously, even with unbalanced load distribution. Due to the small dimensions, the high load capacity and the low-noise drive, the system has decisive advantages over conventional lifting systems.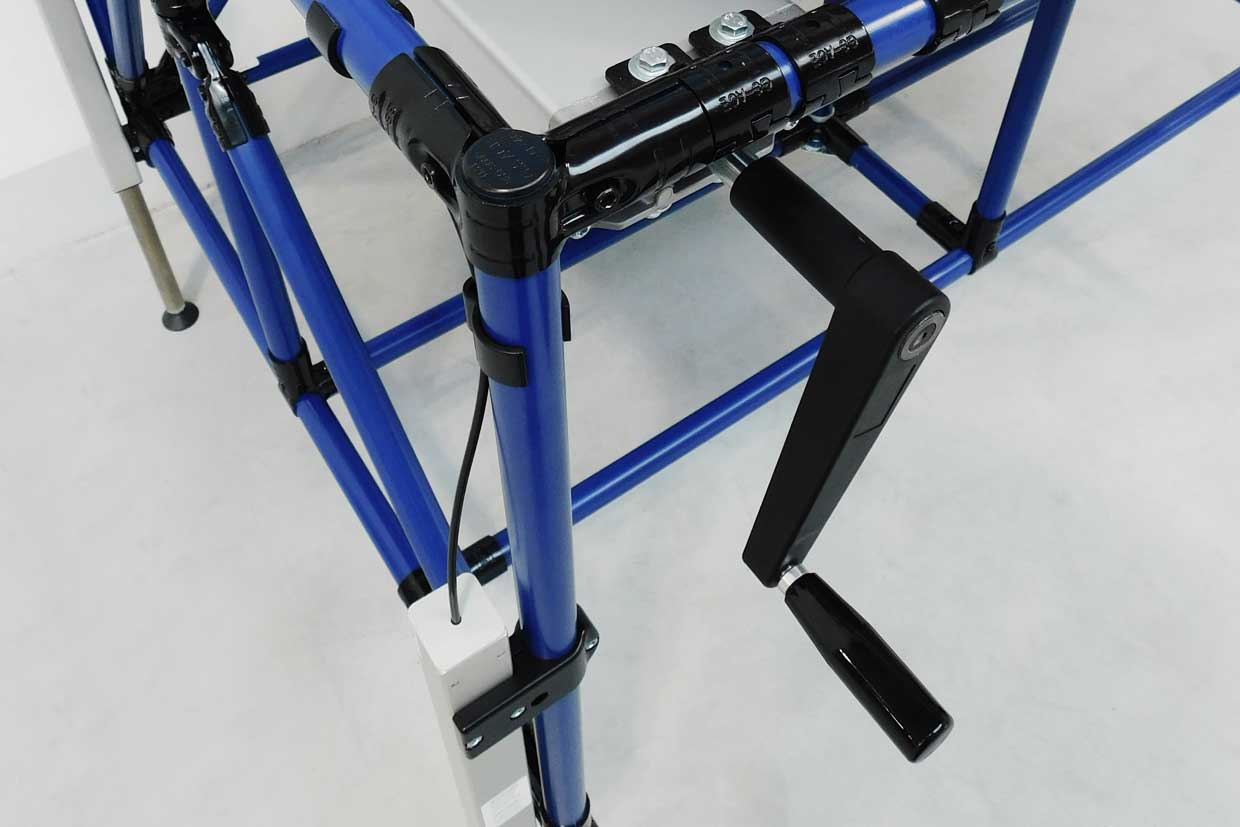 Hydraulic and electric lifting sets


Our lifting systems are suitable for equipping and retrofitting tables or workplace systems and can be optimally combined with solutions from our pipe racking system. This allows you to adjust the height of your work surface easily, quickly and conveniently.

Versions and features:
With 4 or more lifting / linear units
Height adjustment by crank or buttons
Hydraulic, electro-hydraulic or purely electric drive
Maximum lifting height of 400 mm
Maximum load capacity of up to 500 kg
Also available as ESD version.
Contact us.
Contact us if you have any questions, want to learn more or start your project.
Fill out this form or contact your personal sales representative in your region
directly.