- BARY -
mobile robots
Autonomous. Mobile. Intelligent.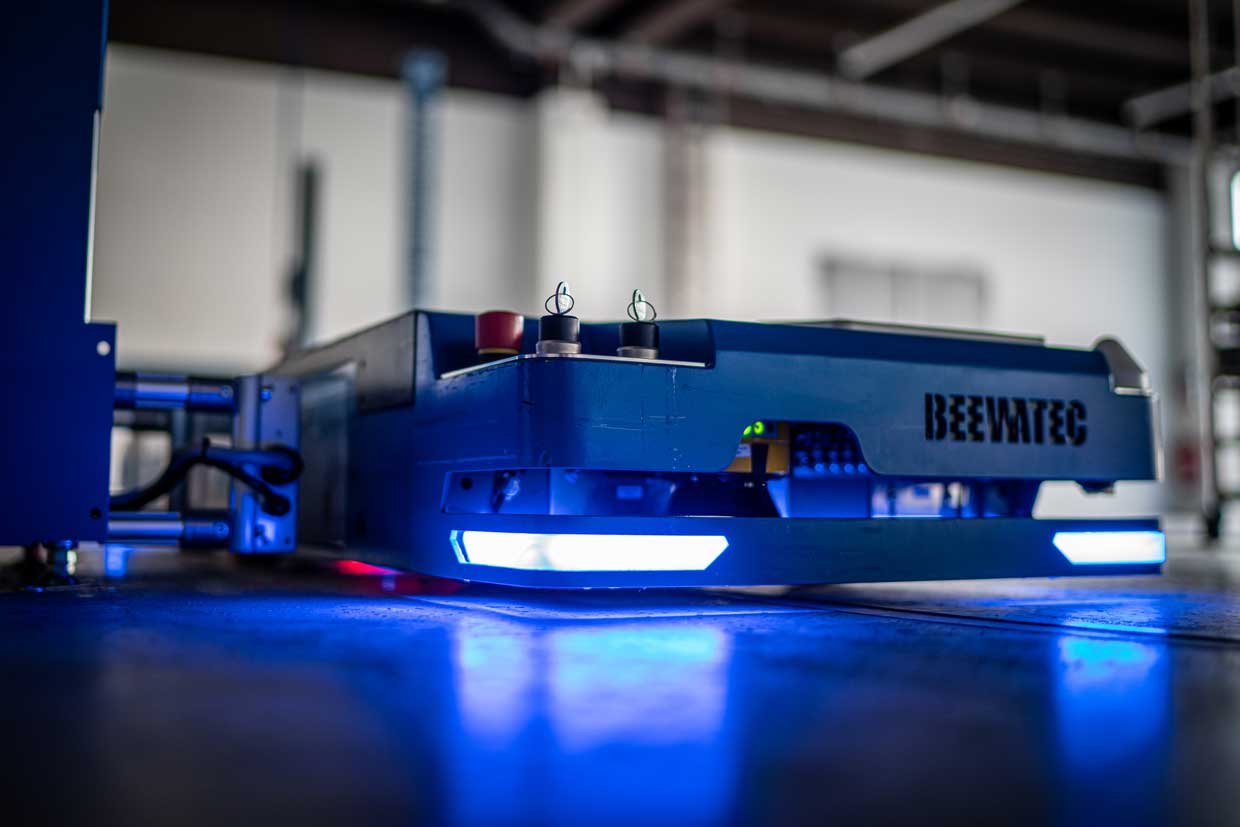 Mobile robots for the automation of your intralogistics

BARY CM-100
Autonomous mobile robot with roller conveyor unit (= driven rollers) for an automated transport of containers and cardboard boxes. Individual transfer stations can be easily and individually realised with our pipe racking system by G.S. ACE.

BARY PXS-500
Autonomous mobile robot with integrated lifting unit for positioning underneath, lifting and automated transportation of racking systems or material handling trolleys. Superstructures, racks and trolleys can be easily and individually built with our modular system by G.S. ACE.
Mobile robots made by BeeWaTec
Our autonomous mobile robots (AMR) are smart robots (robotics systems) that move freely and autonomously with the help of sensors, solve transport tasks intelligently, load contactless and enable efficient and safe collaboration between human and machine.
Thanks to the autonomous navigation of the robot within the environment, BeeWaTec's solution offers a decisive advantage over conventional automated guided vehicles (AGVs). With the help of internal systems, sensors and highly developed algorithms, the autonomous mobile robot (AMR / BARY) can recognise and avoid obstacles in its environment and plan routes independently. Automated guided vehicles (AGVs), on the other hand, rely on fixed routes and ground markings. As a result, autonomous mobile robots (AMR) from BeeWaTec provide an extremely high degree of flexibility and ensure that internal transport assignments are completed safely, quickly and without any incidents (e.g.: standstill of the AGV due to blocking of the path).
You want to know more? We will be happy to assist you.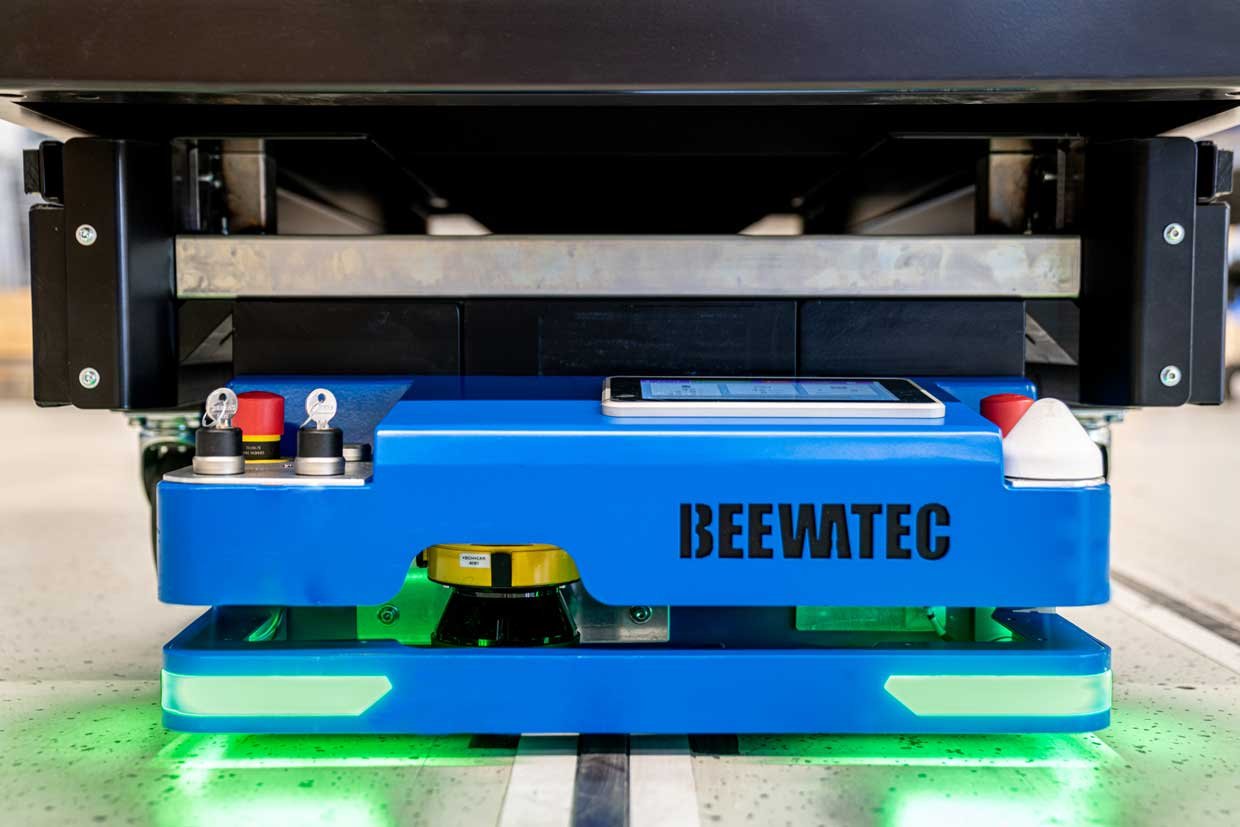 Reasons for using an autonomous
mobile robot
Our BARY robots are mobile, 100% autonomous, flexible and are the perfect complement to BeeWaTec's modular system - Robotics Technology made easy.
Automation of repetitive mechanical (transport) tasks and processes in for different applications (e.g. warehouse and logistics).

Performing tasks that are dangerous or impossible for humans (e.g. extreme environmental conditions, heavy loads or transporting hazardous materials)

24/7 use to eliminate downtime and secure the supply chain.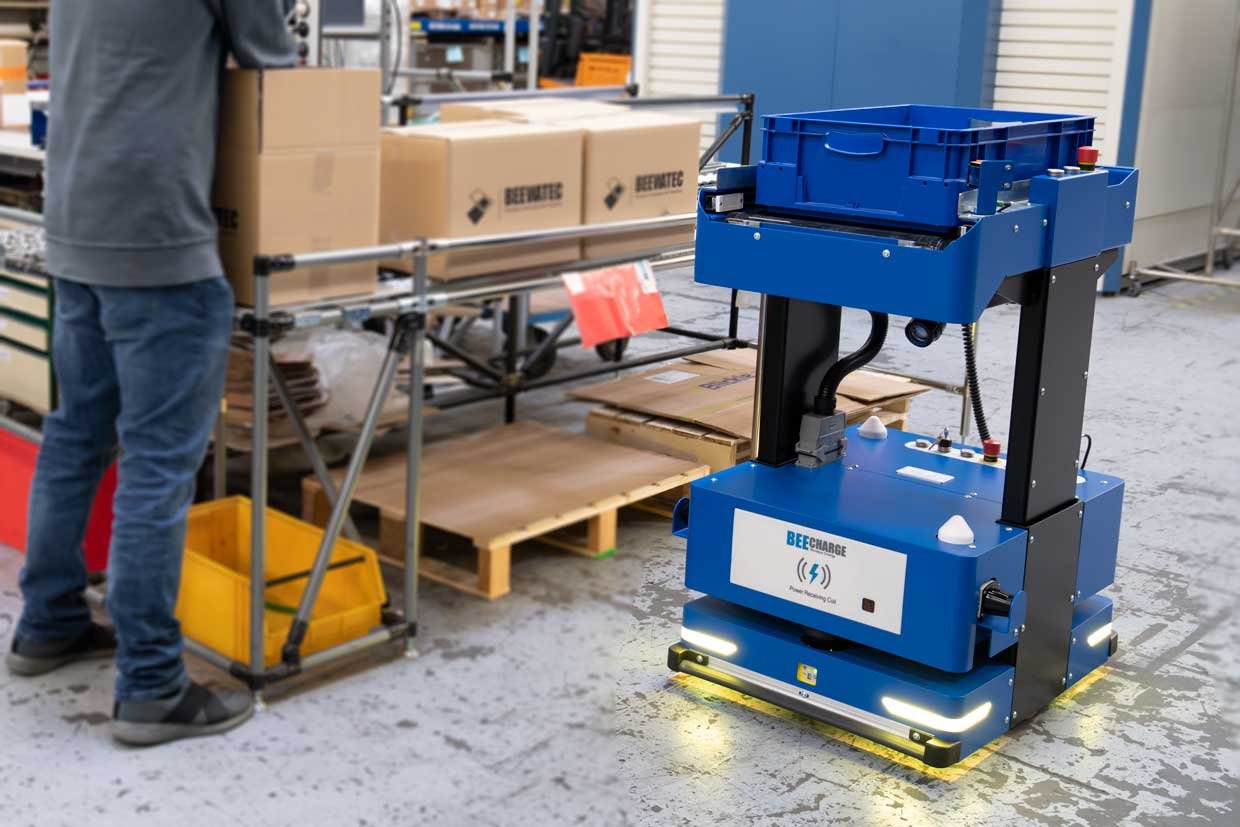 Mobile robotics meet pipe racking system
BeeWaTec is your system supplier for lean production. By adding Mobile Robots technology, BeeWaTec has developed a complete modular system for Lean Production and Lean Solutions.
Our pipe racking system systems offer limitless possibilities. Transfer points and transfer stations (sources and sinks) for the mobile robots (here: BARY CM-100) can be designed easily and quickly. Shelving systems or picking trolleys for the BARY PXS-500 can also be designed individually according to your requirements.
This means you get everything from a single source and we support you in sustainably optimising your entire process landscape. Combine the best of our worlds and combine the flexibility of our pipe racking system with our autonomous mobile robots.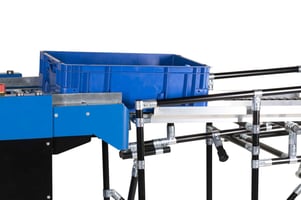 AMR-software and BEECharge
BeeWaTec offers not only the hardware but also the required software and infrastructure for your vehicle. For the navigation of the AMR in the environment, various fleet management systems offer the ideal solution for you. For the simple and fast creation of transport jobs, we offer our Order Management System with OMS-Box (transmitter and receiver unit).
With BEECharge, you have a future-proof charging technology that ensures that your mobile robot charges independently and contactless.
With BeeWaTec's order management system you create and manage automated transport jobs for your mobile robot.
More information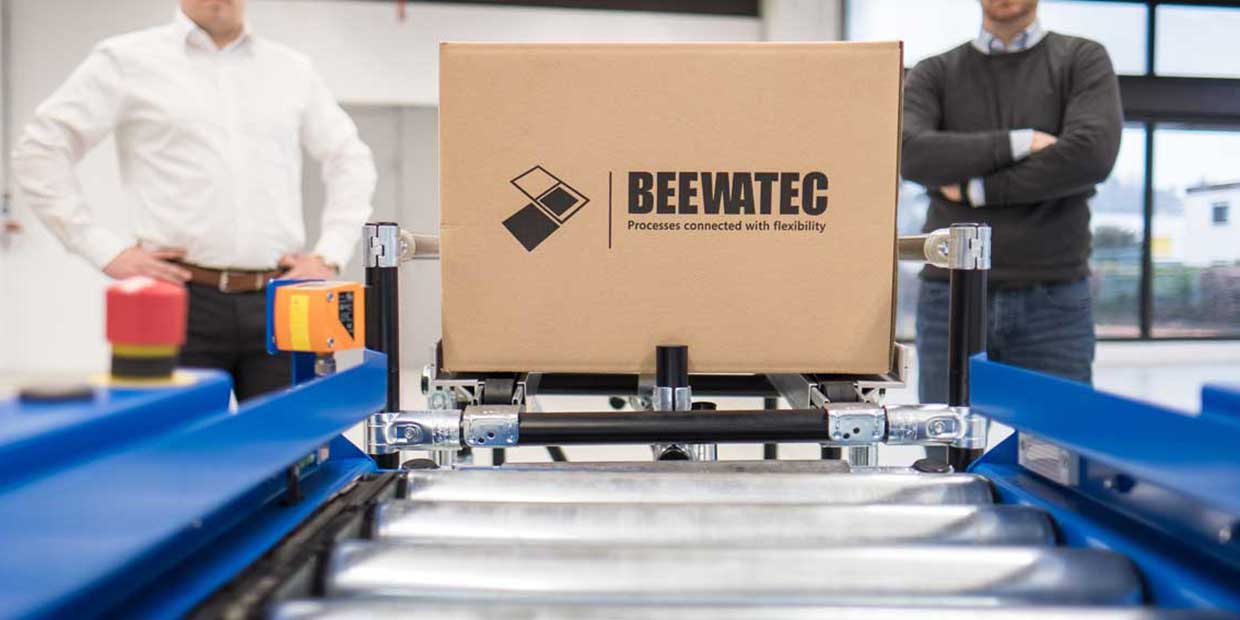 With BEECharge your automated mobile robot (AMR) charges fast, contactless and indepentently - more safety, less downtime.
More information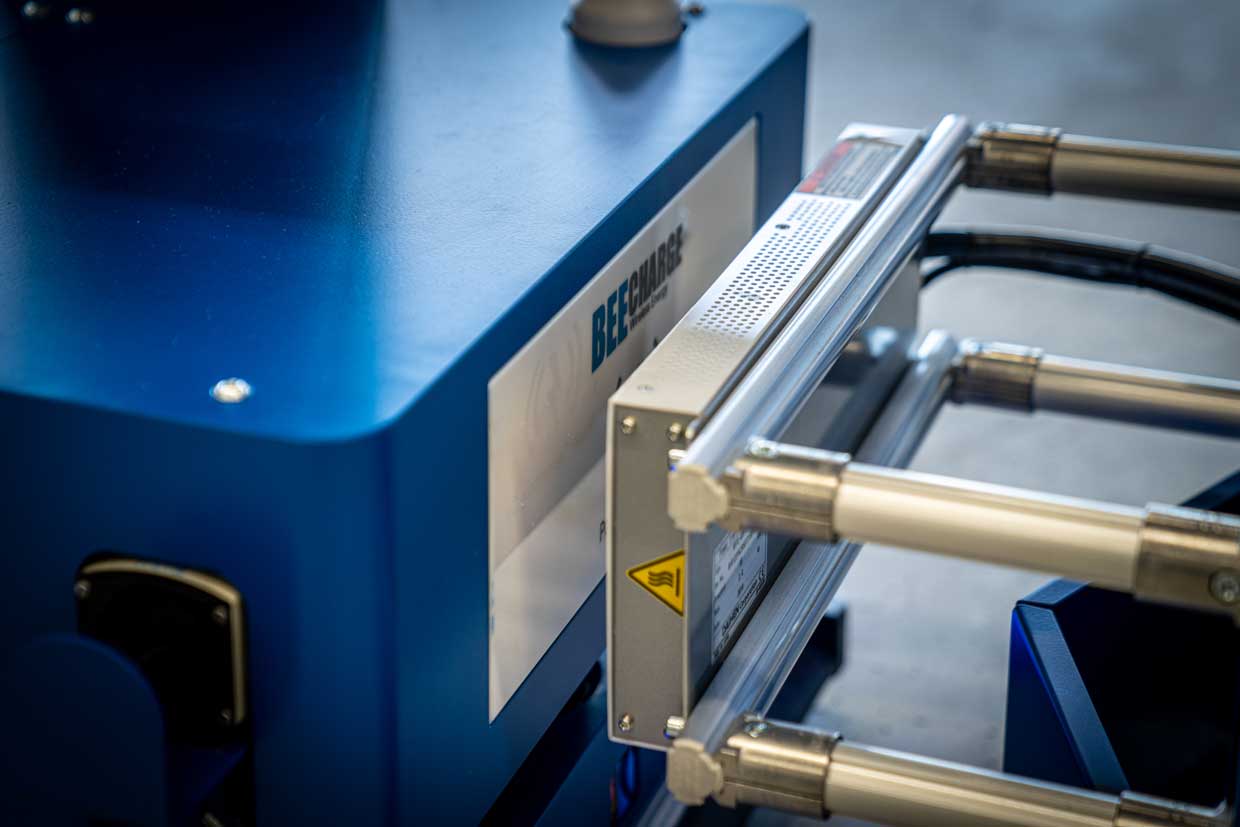 Let's make digitization happen.
We support you on your way to automating the flow of goods and always keep the big picture in mind. In addition to an idea, every project and application starts with comprehensive planning. Take the step towards us and let us advise you without any commitment.
BeeWaTec offers more.
BeeWaTec is your system supplier for lean production and offers a extensive modular system for the individual implementation of lean solutions. Combine the best of our worlds and blend the flexibility of our pipe racking system with our mobile robots.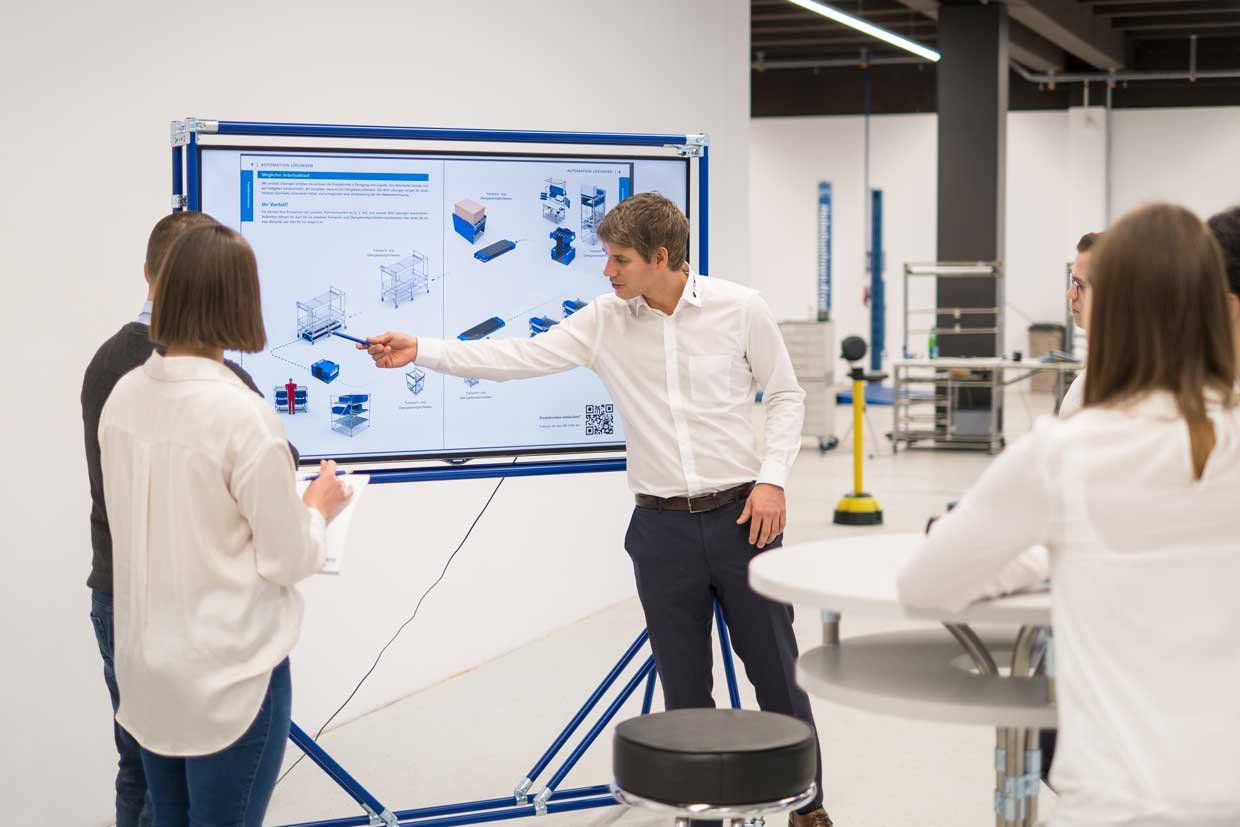 Contact us

.

Contact us if you have any questions, want to learn more or start your project. Fill out this form or contact your personal sales representative in your region directly.